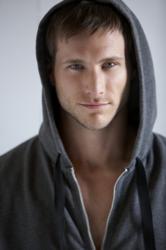 Las Vegas, NV (PRWEB) February 08, 2012
Chippendales, the ultimate Las Vegas "Girls Night Out," is about to get even hotter when reality show star, Jake Pavelka (ABC's "The Bachelor" and "Dancing with the Stars,") dawns the stage as the highly- anticipated celebrity guest host for a Spring residency (February 23rd - March 18th, Thursdays through Sundays). The addition of Pavelka, who is still touted as one of America's most eligible bachelors, will add to the four-week long frenzy as Chippendales celebrates its 10th Anniversary at the Rio All-Suite Hotel and Casino (on Friday, February 24th) with nearly 4,000 performances.
For more than three decades, sinful schoolboy charm and naughty fantasy, colliding with the boy next door has been the winning combination that has solidified Chippendales as the premier birthday, divorce, and Las Vegas bachelorette party for women. The iconic bare-chested men with their cuffs and collars are a household name across the globe - with the reputation of being The Ultimate Girls Night Out™! Pavelka will be joining an exclusive roster of guest hosts at Chippendales including Ronnie Magro of "Jersey Shore" and Jeff Timmons of the platinum-selling group 98 Degrees.
During his limited engagement at Chippendales, Pavelka will use his charm, sex appeal and hosting skills to keep the women entertained while leaving the dancing to the men of Chippendales.
About Jake Pavelka:
All-American charm, piercing blue eyes and a head-turning swagger in tow, Jake Pavelka is someone critics consider a rare crossover success story. Debunking the theory that a reality star's impact is confined to a 15-minute window, the Dallas-born, hopelessly-romantic commercial pilot found himself in front of Hollywood's biggest casting directors and alongside veteran actors, following the "break-up heard around the world" when the former bachelor-turned fiancé-turned bachelor again ended his very public romance with the final contestant on his season of ABC's highest-rated reality series, "The Bachelor." A proposal and a media storm of a split later, Pavelka remains a household name.
In addition, Jake went on to dance with partner Chelsie Hightower on ABC's, "Dancing with the Stars," co-host his hometown talk show "Good Morning Dallas" and host multiple events
before landing a guest-starring role on the primetime scripted series, Lifetime's acclaimed dramedy, "Drop Dead Diva. For additional information, visit http://www.Jake-Pavelka.com and find him on Twitter at @JakePavelka1.
About Chippendales:
Named "Best Male Strip Show in Las Vegas" by the Las Vegas Review Journal, Chippendales has earned the reputation as the premier high-energy Las Vegas male revue, featuring a cast of 12 magnificently sexy men. Capturing the perfect balance of sex appeal and tasteful teasing, the show's steamy vignettes portray everything from men in uniform to dusty cowboys as the men perform and play out multiple fantasies in a full production show – there is guaranteed to be something for every woman!
The Chippendales made the Rio All-Suite Hotel and Casino their home in 2002, and after three years of selling-out and dazzling audiences at Club Rio, the casino opened the doors to a custom designed theater complex built exclusively for Chippendales in 2005. A virtual playground that was designed by women for women, the theater complex boasts 21,000 square feet of a woman's oasis in the desert. Comprised of an intimate 400-seat theater, retail boutique and the Flirt Lounge – it's the first of its kind to be dedicated entirely to women's entertainment. Now, ten years since the show premiered in Las Vegas, the sexy studs are celebrating their 10-year anniversary at the Rio as the venue's resident "Diamonds in the Buff."
Chippendales®, one of the world's most recognized brand names, is the premier provider of entertainment for women. The Company produces Broadway-style shows worldwide featuring 24 of hottest men between the flagship production in Las Vegas and the World Tour. The company also operates Chippendales.com, an on-line lifestyle and entertainment destination for women. Chippendales® was established in 1979 and has headquarters in New York, with offices in Las Vegas and London. For additional information visit http://www.Chippendales.com, find us on Facebook at http://www.Facebook.com/Chippendales and follow us on Twitter at http://www.Twitter.com/Chippendales.
Rio All-Suite Hotel & Casino offers guests a unique all-suite hotel experience. Complete with 2,522 all-suite hotel rooms, the property overlooks the famous Las Vegas Strip, and sits one block west of the famed boulevard. The resort features a variety of entertainment options including headliners Penn and Teller, the world-famous Chippendales and the Show in the Sky. Rio is home to a diverse array of dining and nightlife experiences including, the famous Voodoo Lounge, Martorano's, iBar and VooDoo Beach. Rio also offers the Rio Secco Golf Club. Recognized by USA Today as one of the "Top 10 Golf Destinations in the World," Rio Secco Golf Club is an 18-hole championship course designed by famed architect Rees Jones and home to the Butch Harmon School of Golf. For more information, visit http://www.riolasvegas.com, find us on Facebook and follow on Twitter.
Chippendales Performance Schedule at the Rio All-Suite Hotel & Casino:
Chippendales performs nightly at 8:00 p.m., with additional shows on Friday and Saturday at 10:30 p.m. (dark Wednesday). Jake Pavelka will star as the special celebrity guest host Thursday through Sunday nights February 23rd through March 18th. Tickets are $49.95 and $59.95 and can be purchased by calling (702) 777-7776 or visiting http://www.Chippendales.com.
###