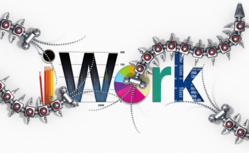 The recovery process is painfully slow. Apple used strong AES encryption with 128-bit keys, which makes password attack the only feasible solution.
Moscow, Russia (PRWEB) February 09, 2012
ElcomSoft Co. Ltd. updates Distributed Password Recovery, supporting password recovery for Apple iWork documents. With Apple iWork support, Elcomsoft Distributed Password Recovery becomes an industry-first tool to recover passwords for Numbers, Pages and Keynote apps.
By recovering passwords protecting Apple iWork documents, ElcomSoft offers forensic experts access to a wider range of encrypted evidence. At this time, Elcomsoft Distributed Password Recovery remains the only commercially available solution to recover iWork passwords.
"The recovery process is painfully slow", comments Andy Malyshev, ElcomSoft CTO. "Apple used strong AES encryption with 128-bit keys, which makes password attack the only feasible solution. We're currently able to try several hundred password combinations per second on an average CPU. This is slow, and thus only distributed attacks can be used to achieve a reasonable recovery time. However, the human factor and our product's advanced dictionary attacks help recover a significant share of these passwords in reasonable timeframe."
With strong encryption and long keys, an attack on encryption keys is not feasible as long as the encryption is properly implemented. Therefore, Elcomsoft Distributed Password Recovery handles the case by performing an attack against user-selectable passwords, attempting to recover the original plain-text password. Еру human factor plays significant role in recovering iWork passwords. With many users taking a simple dictionary word or a phrase as a password, or reusing passwords between different types of documents, chances of 'guessing' the right password soon by executing a distributed dictionary attack are very high.
Elcomsoft Distributed Password Recovery can recover passwords to a number of products and services. Some of these passwords are weakly protected, and can be recovered either instantly or very quickly. The product will cache these passwords, and will try the already recovered passwords when recovering documents with stronger encryption.
About Apple iWork
In early 2005, Apple introduced Numbers, Pages, and Keynotes apps for MacOS computers. In 2011, the company expanded the availability of these tools to iOS devices such as iPhone, iPad and iPod Touch. The applications are part of Apple iWork productivity suite for mobile devices, allowing mobile users to create and share documents, spreadsheets and presentations on the go. Available for only $9.99 through App Store, iWork captured a significant part of the mobile office/productivity segment. Mac sales are reported to take some 16 per cent of the office productivity niche at $79 per license, with the rest taken by Microsoft Office (a significantly more expensive option for the Mac users).
About Elcomsoft Distributed Password Recovery
Elcomsoft Distributed Password Recovery enables accelerated password recovery for Microsoft Office documents, Adobe PDF, PGP disks and archives, personal security certificates and exchange keys, MD5 hashes and Oracle passwords, Windows and UNIX login and domain passwords. Supporting ElcomSoft's patent-pending GPU acceleration technology and being able to scale to over 10,000 workstations with zero scalability overhead, Elcomsoft Distributed Password Recovery is a high-end password recovery solution offering the speediest recovery with the most sophisticated commercially available technologies.
About ElcomSoft Co. Ltd.
Established in 1990 in Moscow, Russia, ElcomSoft Co. Ltd. manufactures state-of-the-art computer forensics tools and provides computer forensics training and computer evidence consulting services. Since 1997, ElcomSoft was serving the needs of businesses, law enforcement, military, and intelligence agencies. ElcomSoft tools and products are used by most of the Fortune 500 corporations, multiple branches of the military all over the world, governments, and all major accounting firms. ElcomSoft and its officers are members of the Russian Cryptology Association. ElcomSoft is a Microsoft Gold Certified Partner and an Intel Premier Elite Partner.
Elcomsoft Distributed Password Recovery is available to North American customers for $599. Local pricing may vary. For more information about the product and to download an evaluation version of Elcomsoft Distributed Password Recovery, visit ElcomSoft Co. Ltd. at http://www.elcomsoft.com/edpr.html
###