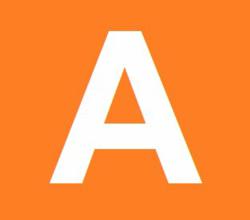 Follow what's new and popular online on all the topics you're interested in.
(PRWEB) February 09, 2012
A Bollywood section is now available on Alltopics. Bollywood.alltopics.com is a vital source for anybody out there crazy about Indian entertainment, bollywood stars, music, and other Indian forms of amusements. Whether the reader is interested in the world of Bollywood movies or enjoys the music and dancing, neither one of those guys can afford to be without the incredible source of news, videos and images that has Alltopics.com.
The best Bollywood news and articles are gathered in one place. With Bollywood.alltopics.com users can search all over the globe and web to find the most resourced articles and news for today's arena of bollywood culture. Alltopics rates the articles, garnered from social networks like Facebook, Google and Twitter, by popular demand. Alltopics is the number one stop on the Internet that helps to find all the latest gossip, breaking news, unusual conditions and news flashes that might reveal Bollywood news around the country and around the world.
If the reader accesses Bollywood.alltopics.com, one will be amazed at the depth and breadth of the articles to discover: How the age of loud, vivid and colourful bollywood has begun? What is the role of bollywood in the development of modern entertainment? The answers to all these are in the Bollywood section of Alltopics.com, the number one answer-finding site.
The Alltopics Search becomes faster than Google Search. Bollywood.alltopics.com gives readers the world of Bollywood at a moment's touch. Whether it's indian customs or new revelations from the area of rapidly growing bollywood business, Alltopics gathers it all into one site. The more people search and click on the piece of information, the faster Alltopics chooses and saves the news. That is why the website is a database that's forever evolving and giving out information that is brand new.
Google Plus, Twitter and Facebook all contribute new and popular postings to Alltopics.com. It is arranged by popularity as well as subject matter making it easier for the viewer to choose the pertinent headlines and postings to peruse through for information on Bollywood and other related ideas.
# # #