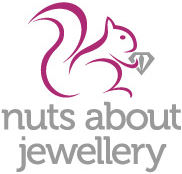 Warrington,UK (PRWEB UK) 10 February 2012
Greenkey launch Nuts About Jewellery, one of the UK's newest designer jewellery websites. The site, which provides quick and easy navigation to products has been designed to give users far more information and better quality images around the jewellery. The site owner, Alison Johnson says: "The new design has been planned for several months, so it is fantastic to finally see the Nutsaboutjewellery.co.uk website go live. Greenkey have done a fantastic job in putting the site live quickly, and we fully expect our users to find the selection and buying process easier than ever".
The new jewellery site is the first of a network of sites being launched by the company, as the company looks to expand into more niches. Johnson goes on to say: "We have big plans for the future, and we're investing heavily in our online marketing and in creating new sites and exploring new niches".
"As the volume of sites grow, we fully expect our team to continue to grow. Currently we have plans to launch a further website in 2012."
Anybody who orders before 14th February 2012 can use the discount voucher 'val20' to receive a discount of 20% at the checkout.
About Nuts About Jewellery
Nuts About Jewellery are dedicated to providing the latest styles of jewellery online both in the UK and internationally.
For more information visit http://www.nutsaboutjewellery.co.uk
About Greenkey
Greenkey are an internet marketing company who specialise in helping companies maximise their online presence to sell more or generate more leads for their business. For the NutsAboutJewellery project we have built the website and will be marketing it using, search optimisation, Google shopping channel, other 3rd party shopping channels,paid advertising and affiliate selling.
For more information visit http:// [ http://www.greenkeyltd.co.uk
###