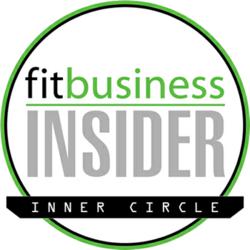 Fitness business professionals connect and learn how to grow their business through Inner Circle membership
Elizabethtown, KY (PRWEB) February 09, 2012
FitBusinessInsider.com has unveiled a limited time discount membership to its "Inner Circle" program. Fitness businesses and personal trainers have until Thursday at midnight to join the Inner Circle and receive fitness marketing tips for a $1 trial month.
FitBusinessInsider.com offers personal training business and fitness marketing tips to entrepreneurs.
Pat Rigsby, who runs FitBusinessInsider.com, is an expert on growing fitness businesses. "Fitness business professionals connect and learn how to grow their business through Inner Circle membership," Rigsby said.
Rigsby is the co-owner of Fitness Consulting Group, FitBusinessInsider.com's parent company and a leading fitness business development group. He also owns several related companies, including two of the fastest growing fitness franchises: Athletic Revolution and Fitness Revolution.
Despite his own personal success in the fitness industry, Rigsby is eager to share tips with others. Through the Fit Business Insider website, he shares tips and provides information on how to build fitness businesses through methods like personal trainer marketing.
While all visitors to FitBusinessInsider.com can see Rigsby's posts on topics like how to market a fitness business with cards, membership to the inner circle goes much deeper.
In addition to business tips, members can attend weekend business seminars and live coaching sessions, receive business blueprints, and review business case studies, among other benefits.
"The Inner Circle provides a chance to learn proven tips from other fitness pros who have had success," Rigsby continued. "Many fitness professionals are knowledgeable about exercise but need to learn the ins and outs of fitness marketing."
FitBusiness Insider is now offering a month-long trial membership to its Inner Circle for a price of $1. Along with member benefits, those who sign up by Thursday at midnight receive bonus guides covering areas such as sales, staffing, and facilities.
About Pat Rigsby: Pat Rigsby is the co-owner of Fitness Consulting Group, a leading business development consulting firm within the fitness industry. He co-owns and operates FitBusinessInsider.com.
FitBusinessInsider.com provides personal trainers, coaches, and other fitness professionals with business building programs, coaching, consulting, and resources to grow their business.
To become a member of the FitBusiness Insider Inner Circle and receive insider benefits, visit http://fitnessprofitmachine.com/.
####