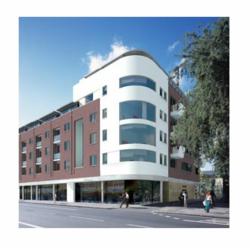 developers are keen to realise assets which are unlikely to produce spectacular growth in the future
London, United Kingdom (PRWEB UK) 10 February 2012
Elmdon launches Ground Rents Wanted, one of the UK's largest ground rents valuation websites. The site, which provides ground vendors with a quote for their ground rent within 24 hours, has been re-designed to give vendors information about the ground rent disposal process and the statuary obligations this entails.
The company's principal, Jeremy Davies says: "This new concept and design has been under development for almost four months, so I am delighted to see the groundrentswanted.com website release. We have aimed to make it easy for ground rent owners to see what their interests are worth, and to increase the amount of free resources available for people researching the market. We feel there is an absence of informational sources about ground rents, and we hope to provide information relevant to freehold ground rent owners without charge"
The new site is part of an expansion process launched by the ground rent investment company, as it looks to expand its portfolio and online presence further.
Davies goes on to say: "We hope to expand our freehold ground rent portfolio significantly in 2012, and we're investing heavily in our online marketing relevant to our target audience."
"As the housing market recovers and new building starts increase, we intend to hire further sales staff. We have two further websites planned for launch in 2012."
All vendors who submit details of their ground rents will receive an offer within 24 hours.
To learn more about Elmdon Real Estate LLP please see http://www.groundrentswanted.com or phone us on 0800 015 2500.
About Elmdon Real Estate LLP
With an extensive track record of successful ground rent purchases Elmdon is one of the UK's leading ground rent investment companies. Collections are made using custom made invoicing software, and we operate a 0800 free-call quotation service for ground rent owners to receive a quotation within a 24 period. Our website features an extensive library of ground rent articles and information, and free templates for serving Section 5 notices for landlords.
Media Contact:
Jeremy Davies
0800 015 2500
http://www.groundrentswanted.com
jd(at)elmdonrealestate(dot)com
###