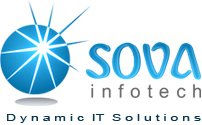 SEO analysis aids in examining efficiency and identification of needs to usher in better effectiveness in sites
London, UK (PRWEB UK) 11 February 2012
Sova Infotech introduces free SEO analysis report for websites. This offer is customised for business owners and individuals who own a site but do not boast proper search engine rank even after implementation of search engine tactics.
SEO services company Sova Infotech aid businesses in need of the following:

Need to know what is preventing positioning in search engines.
Require maps for long term positioning.
Advice on keywords with capability to prove effectiveness in search marketing campaign.
Need expert eye to gauge how website design can cast an influence on current search positioning.
Want to know where exactly websites are lagging behind.
Analysis of competitors in the market as well to help sites overcome problems faced with page ranking.
Sova Infotech, a firm for SEO services in London, assesses current effectiveness of site. A current snapshot of sites' SEO health is provided to business. Businesses are provided with a site analysis report that acts as a starting point for deeper investigation, ushering in more effectiveness in sites. A SEO analysis report always comes with a fresh perspective, thereby identifying new opportunities.
Key to success lies in effective search engine optimisation campaign and Sova Infotech cater to this need through the following analysis:
Home pages are gauged on informative quality, loading speed and context.
Consistency of navigation is checked.
Site organisation is checked out for intuitiveness.
Specification for search terms, meta data, descriptions, domains, referable links and HTML codes are checked out.
Readability of the site is checked.
Overall performance of the site is measured with reference to loading speed, as well as applications and graphics that form a part of the website.
Content is checked out as well, depending upon relevance and organisation.
Analysis of present competition for particular key phrase to show Page Rank gap as well as assisting on how to close this gap.
Determining usage of present keyword selection followed by an analysis of its prominence and proximity.
Analysis of website log reports.
SEO site analysis is designed to provide sites with a strategy, apt at securing more traffic. Free SEO analysis report of Sova Infotech is not solely about numbers but come with evidence and data as well, giving a back up to figures. Not only free SEO site analysis report aids in gaining acquaintance with present state of a particular site but suggest methods to improve them as well.
Contact: Sova Infotech
Suite 508
1 Alie Street
London E1 8DE
UNITED KINGDOM
Contact number: + 44 (0) 20 7096 1019
Email: info(at)sovainfotech(dot)com
###