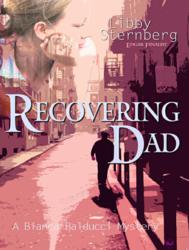 I always chose books that would pass the test of time. Now these great books will truly live forever.
Baltimore, MD (PRWEB) February 09, 2012
As of February 8, 2012, the Bancroft Press eBook collection is nearly complete.
That's because Baltimore-based Bancroft has released three more of its acclaimed young adult titles as eBooks: Recovering Dad by Libby Sternberg, Paul & Juliana by Richard Hawley, and Jake: The Second Novel of the Gunpowder Trilogy by Arch Montgomery.
"This is an important day for Bancroft," says Bruce Bortz, publisher of Bancroft Press. "The most recent of these titles, Recovering Dad, was published in print more than three years ago, and the industry has changed dramatically since then."
It's difficult sometimes to remember that, three years ago, there were no eBooks. Recovering Dad, the third book of Bancroft Press's highly regarded Bianca Balducci Mystery series, was released as a hardcover and a paperback.
Now, for the first time, the entire series, including Edgar Award finalist Uncovering Sadie's Secrets and its first sequel Finding the Forger, is available for Kindles, Nooks, and e-readers everywhere.
Paul & Juliana, a high school-set Romeo and Juliet, was described on original release in 2003 as "a timeless, beguiling gift to readers of all ages" by Pulitzer Prize- and Emmy-winner Ron Powers.
"Now it truly is timeless," says Bortz.
Another Pulitzer Prize-winner, Buzz Bissinger, author of Friday Night Lights, said in 2004 that Montgomery's Jake "blows me away."
Emerging originally as an indie publisher behind compelling nonfiction, Bancroft Press took the world of young adult fiction by storm in 1998 with Jonathon Scott Fuqua's debut, The Reappearance of Sam Webber, which ultimately won the Young Adult Library Services Association's Alex Award.
In just four weeks' time, Bancroft's entire young adult collection will be available in eBook form with the release of Shan Serafin's Seventeen.
For now, readers can enjoy Recovering Dad, Paul & Juliana, and Jake for $6.99 each at all eBook retailers.
"It's an exciting time to be a publisher," says Bortz. "I always chose books that would pass the test of time. Now these great books will truly live forever."
###