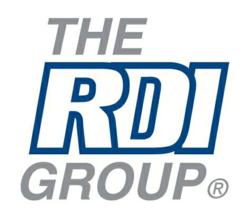 Itasca, Illinois (PRWEB) February 10, 2012
With this acquisition of the Reiser brand, existing owners of Reiser machinery can be confident of receiving continued support and service for their Reiser machinery. In addition, RDI customers will now have a broad choice of modified bitumen membrane production systems to choose from, beginning with the cutting edge Reichel & Drews technology to the dependable German engineered Reiser technology.
About Reiser Technologies
Based in Erbach, Germany, Reiser was originally founded in 1872 by Adolf Reiser and began developing and manufacturing production lines for the bitumen roofing industry. As the bitumen roofing industry changed so did the Reiser machines, adapting the latest in process technology, designed and built for long term reliability under the toughest operating conditions. Soon after being founded the name REISER was regarded as the hallmark of the asphalt world with installed production systems worldwide. Today, many companies rely on Reiser products and will continue to receive quality machinery, support and service.
About Reichel & Drews
Founded in 1902, Reichel & Drews is a leading global supplier of automated production systems used for manufacturing modified bitumen waterproofing membranes and asphalt shingles. Reichel & Drews designs and manufactures efficient, reliable and easy to maintain systems with advanced integrated controls technology that allow bitumen roofing material manufacturers to meet contractor and property owner needs by consistently producing high quality product. Reichel & Drews is headquartered in Itasca, Illinois, USA with a sales and technology business unit in Bamberg, Germany and sales office in Beijing, China.
###