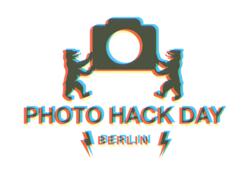 Berlin, Germany (PRWEB) February 09, 2012
Smartphone photography sharing and discovery application EyeEm released its API today, allowing third party developers to integrate the technology behind the app's unique picture discovery architecture into its own products. The release coincides with the announcement of the company's first photo hack day, to be held over the weekend of 25-26th February in Berlin.
The API will offer access to a wide range of EyeEm's current capabilities, including acquiring user photos, albums, favourites, likes and comments, as well as topics and photo tags by city, country, venue and by event. These and more will be made available to attendees of the company's first photo hack day. Saturday the 25th of February will see developers work through the night to present their efforts to the judges the following day and be in with a chance to pick up some exclusive prizes.
The event will be hosted in a loftspace in the heart of the city, in association with media partners Techberlin, Silicon Allee and microstock photography provider iStockphoto.
"Opening our API has been on our agenda since launching EyeEm, and now that we're finally able to offer a package that we feel fellow developers will find useful, we're really excited to see what directions others can take our technology in," commented Ramzi Rizk, co-founder and CTO of EyeEm. "We have an incredible base of creative and developer talent here in Berlin, and we are inviting everyone to join photo hack day as a platform to build cool stuff together."
Dittmar Frohmann, managing director of iStockPhoto Europe, adds: "Today, photography is more than ever open to everybody. As an ever-changing medium it's driven by innovation, experimentation and people who push its boundaries. This is what we believe in. And that's why we are excited to be a partner of Photo Hack Day."
Since launching for iOS and Android in August 2011, free to download EyeEm has established itself as an innovative method for discovering smartphone photography as well as for personal photo sharing on social networks and blogging platforms. The 12 built-in filters offer instant picture editing in real time to photos that can be automatically tagged based on user location and activity. After updating to version 2.0 at the end of 2011 - introducing new user profiles and streamlined discovery options - the app has earned a fresh round of positive reviews from tech press and innovator photography blogs alike.
About EyeEm
Incorporated in February 2011 with its HQ in Berlin, Germany, EyeEm is a camera and photo discovery application for smartphones that let's you share & discover topics, places and events from the photos you take. The founding team around Florian Meissner, Lorenz Aschoff, Gen Sadakane, Ramzi Rizk and executive chairman Christophe Maire has received an undisclosed amount of seed funding from Passion Capital and Pan-European Venture Capital fund Wellington Partners.
For more information:
http://eyeem.com
http://photohackday.com/
About iStockPhoto
iStockphoto is the web's original source for royalty-free stock images, media and design elements. For over 11 years artists, designers and photographers from all over the world have come here to create, work and learn. Although iStockphoto started with just a few photos in 2000, we now offer vector illustrations, videos, music and sound effects as well as Flash files. Stockphoto sowed the seeds for an entire industry, with millions of files, millions of members and tens of thousands of contributing artists, sending us their works. But the basic idea remains the same: anyone, anywhere can join us for free, find the digital media they need and sell original content of their own.
###