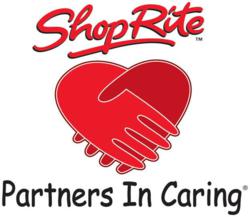 Keasbey, NJ (PRWEB) February 08, 2012
ShopRite Partners In Caring, in collaboration with General Mills, will hold an unveiling event at New York City's Time Warner Center to announce the grand prize winner of the "Knock Out Hunger" T-Shirt Design Contest. To support its year-round, hunger-fighting initiative, ShopRite Partners In Caring challenged up-and-coming artists to raise hunger awareness by expressing what the issue means to them through original t-shirt designs.
Celebrity judges include Jeannie Mai, host of Style Network's "How Do I Look?" and Korto Momolu, from BRAVO's "Project Runway." Also scheduled to attend is Margarette Purvis, Pesident and CEO for the Food Bank for New York City.
ShopRite Partners In Caring and Celebrity Judge Jeannie Mai will reveal the top 15 submissions at the event, and the grand prize design will be featured in Korto Momolu's fashion show during New York Fashion Week 2012. The grand-prize-winning t-shirt will also be available for sale at the unveiling, with proceeds benefitting ShopRite Partners In Caring. ShopRite will recognize the top three designs on a special edition Cheerios box, to be sold exclusively at all ShopRite stores in September 2012.
Open to the public, the unveiling is a creative and in-depth look at how local artists are raising hunger awareness in their communities.
About ShopRite Partners In Caring
ShopRite Partners In Caring is a year-round, community-based, hunger-fighting initiative that works with more than 50 food industry manufacturers to provide more than $2 million annually to qualified charitable agencies in New York, New Jersey, Connecticut, Delaware, Maryland and Pennsylvania. Since its inception in 1999, ShopRite Partners In Caring has donated $27 million to more than 1,700 charities. ShopRite Partners In Caring supports emergency food pantries, soup kitchens, homeless shelters, child care centers, battered women's shelters, senior citizen programs, drug rehab centers, programs for the mentally and physically disabled, after-school programs and other organizations that aid those in need. The ShopRite Partners In Caring Fund was established in 2002 as a component fund of the Community Foundation of New Jersey to accept private donations that help fund its charitable endeavors. For more information or to learn how you can help, please visit http://www.shopritepartnersincaring.org.
###