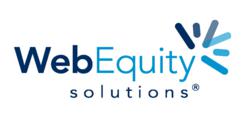 OMAHA, Neb. (PRWEB) February 15, 2012
WebEquity® Solutions today announced that two Pennsylvania banks, Mifflinburg Bank & Trust and Atlantic Central Bankers Bank, have deployed WebEquity's comprehensive lending platform to standardize, streamline and simplify credit analysis, approval and reporting.
Mifflinburg Bank selected WebEquity® Lending as a single, fully hosted software system to meet its comprehensive commercial and agricultural lending needs. The bank sought a software solution that could easily be configured to address its specific risk-rating and credit presentation requirements. Another top priority for Mifflinburg Bank was to streamline loan analysis, processing and portfolio management.
"The WebEquity system is helping us provide the best service possible and meet the lending needs of our commercial and agricultural customers," said Garry Benfer, senior vice president of loan administration, Mifflinburg Bank. "Before implementing WebEquity, we used a manual, Excel-based spreadsheet process for our financial loan analysis. The WebEquity implementation should significantly improve the consistency and efficiency of our loan processing while allowing us to perform much more sophisticated credit analysis."
Atlantic Central Bankers Bank chose WebEquity to help it process commercial loans faster and more efficiently. As a bankers' bank, Atlantic Central needed a system that would make it easy to enforce credit policies and handle covenant tracking for loan participations. Loan participations enable a shareholder bank to write commercial loans that would otherwise exceed the bank's federally mandated lending limit and/or risk profile.
"WebEquity was the vendor that best met our needs. The system is easy to use and walks our credit analysts through every step in the lending process – from tracking relationships to financial spreading," said Jon Evans, president and CEO, Atlantic Central Bankers Bank. "The WebEquity system helps us simplify and improve the consistency of the reports provided to our Board for loan approvals, enabling us to respond to the needs of the hundreds of community banks we serve."
WebEquity's Lending software supports the entire loan life cycle from credit analysis, risk ratings and credit presentations to covenant tracking and portfolio reporting. Built on cloud computing technology, WebEquity's software solutions are fully hosted in a world-class data center with state-of-the-art servers, data security, and backup and recovery capabilities, thus reducing overall cost of ownership for banks. WebEquity solutions also provide secure, anytime, anywhere access to an institution's loan data via Internet connection from any location.
"We applaud these member banks for the steps they are taking to gain efficiencies and improve credit quality practices for their institutions," said James R. Biery, President & CEO, Pennsylvania Bankers Association. "The PBA is dedicated to offering extensive educational programs, and to building relationships with product and service providers that can help our member banks succeed in serving their communities."
The Pennsylvania Bankers Association, located in Harrisburg, is the state's major banking trade association representing an expansive and diverse membership.
"WebEquity has enjoyed a tremendous amount of customer growth in Pennsylvania and we are pleased to serve the lending technology needs of Mifflinburg Bank and Atlantic Central Bankers Bank," said Doug McGregor, CEO, WebEquity Solutions. "WebEquity's ability to provide a comprehensive solution for all types of commercial and agricultural loans offers the state's lenders unique capabilities to manage credit quality, perform complex financial analysis and reduce portfolio risk in a constantly changing market and regulatory environment."
About Mifflinburg Bank & Trust
Established in 1872, Mifflinburg Bank and Trust Company, a subsidiary of Mifflinburg Bancorp, Inc. with $330 million in assets, has deep roots in central Pennsylvania. The full-service commercial bank currently serves its community with five Pennsylvania locations in Mifflinburg, Lewisburg, Millheim, Shamokin Dam and New Berlin, along with 12 ATM locations in surrounding counties. http://www.mbtc.com
About Atlantic Central Bankers Bank
Atlantic Central Bankers Bank, headquartered in Camp Hill, Penn., is owned and managed by community banks for community banks. Established in 1983, the bankers' bank serves more than 300 banks in the Mid-Atlantic region and Northeastern regions with a full line of correspondent products and services. http://www.atlanticcentral.com
About Pennsylvania Bankers Association
The Pennsylvania Bankers Association, located in Harrisburg, is the state's major banking trade association representing an expansive and diverse membership. The Association offers extensive continuing education programs, government relations representation on behalf of the industry, and provides numerous products and services for banks and their employees. http://www.pabanker.com
About WebEquity Solutions
WebEquity® is the proven leader in on-demand lending software. More than 700 financial institutions and 20,000 lending professionals use WebEquity to automate and streamline their lending process, reduce operational costs, and make more uniform and profitable
credit decisions. The company offers financial institutions a distinct advantage with a single solution that works for all loan types, an on-demand model that provides anywhere access to lending information in a centralized database, and the flexibility to configure the system so that it fits their lending practices. WebEquity serves institutions in the U.S., Canada and Australia. WebEquity is a proud member of the American Bankers Association and the Pennsylvania Bankers Association. For more information call 800.264.0787 or visit http://www.webequitysolutions.com.
###