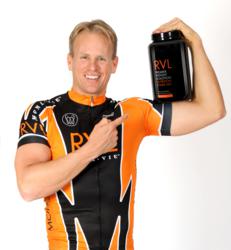 Ditch the diet and joint the RVLtuion to gain permanent control of your weight and health.
(PRWEB) February 08, 2012
Health and wellness leader MonaVie has launched the "90-day MonaVie RVLution," a weight loss movement that uses its RVL Premier Weight Loss System in combination with Venice Nutrition Creator and NY Times Bestselling Author Mark Macdonald's "Body Confidence" program.
Macdonald, who serves as spokesperson for RVLution, will appear at meetings across the country to lead the program, explain its successful philosophy and help local MonaVie distributors convince attendees to, "Ditch the diet and join the RVLution," to gain permanent control of their weight and health. The meetings will be free to the public and will consist of education, free product sampling and an exercise program led by Macdonald. Upcoming meetings will be February 10 in Columbia, MO, February 11 in Kansas City, February 18 in Atlanta and February 25 in Chicago.
"Mark and RVL are a perfect combination," says MonaVie Chief Marketing Officer Jeff Cohen, "and the 90-day MonaVie RVLution provides the perfect way for people to lose weight, get healthy, stay fit and win prizes. Everyone should go to our Web site and sign up to become RVLutionaries!"
As "leader of the RVLution,"Macdonald says that the MonaVie program merges "the best weight loss product with the most complete weight management plan on the market," and that those who commit to the program will see significant, sustainable results. He maintains that both the RVL products and the Body Confidence program are designed to stabilize blood sugar, which is key to sustainable weight management, because stabilization prevents the body from storing fat or burning muscle.
Macdonald explains, "Stabilizing blood sugar is essential for losing fat and gaining the lean body mass that turns the body into a calorie-burning machine. Balanced blood sugar also cures the body of hunger pangs and cravings that can easily derail those trying to lose weight." MonaVie's RVL line has a perfect blend of macro- and micro-nutrients, as well as powerful phytonutrients that optimize cellular health, to help manage weight in a healthy way. Featuring a delicious meal replacement shake, a nutritious snack bar and an all-natural, metabolism-boosting supplement, RVL provides the body with the ingredients that will stabilize blood sugar and ignite an individual's metabolism.
The RVL product line dovetails perfectly with Macdonald's Body Confidence program that focuses on three key nutrition principles: 1) Frequent meals that keep blood sugar levels steady and help to prevent overeating and blood sugar spikes; 2) Maintaining correct nutrition ratios—getting the right balance of protein, carbohydrates and fat in every meal; and 3) Managing meal size—eating smaller meals every few hours keeps blood sugar levels steady. It also features 30 minutes of physical activity five to seven days a week.
Macdonald says the power of the RVL/Body Confidence program is that it works and is sustainable in the long-term, because it's not based on fads, quick promises or dramatic changes in diet. "This program is for anyone who seeks to break the cycle of crash dieting and extreme exercise programs that almost always end in failure. The 90-day RVLution is a way to embark on a smart, sustainable plan to achieve the body you've always wanted."
About MonaVie
MonaVie is a leading product innovator in the health and wellness category. Starting with the acai berry in 2005, MonaVie has fulfilled its mission to bring the rarest nutritional products to a global market. Its reputation as an innovative leader has been confirmed again with the introduction of its revolutionary new product platform, MonaVie Nutritional Chemistry™, that delivers custom nutrition to meet an individual's unique nutritional needs in an easy-to-use delivery system. Using the powerful Community CommerceSM business model, MonaVie is effectively providing an opportunity to create a more meaningful life for the one billion unemployed and underemployed worldwide through a global network of more than one million independent distributors in 21 countries. Consistent with its vision to generate abundance for people all around the world, MonaVie founded The MORE Project in 2005 as a catalyst to empower disadvantaged individuals to break the cycle of poverty, fear and hopelessness through educational programs and services that restore dignity and provide long-term self-sufficiency. Learn more about MonaVie at http://www.monavie.com. Follow us on Facebook (facebook.com/MonaVie) or Twitter (twitter.com/monavie).
###