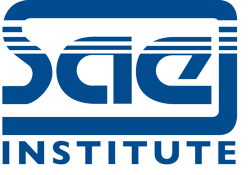 Los Angeles, CA (PRWEB) February 08, 2012
SAE Institute, an audio engineering, animation, multimedia and film training institute announced today that they will be once again sponsoring a well-deserving student from a local Los Angeles high school in the 2nd Annual Ultimate GRAMMY Experience. Participating schools include: Thomas Jefferson High School, John C Freemont High School, Crenshaw High School, Foshay High School, and Washington High School.
In conjunction with this program's commitment to education and supporting opportunities for underprivileged youth; SAE Institute will be also be a sponsor of the Recording Academy for the six regional chapters where they have campuses – Atlanta, Los Angeles, Miami, Nashville, New York and San Francisco.
In this year's Ultimate GRAMMY Experience program, the student recipient will be announced by SAE Institute's partner The John Lennon Educational Tour Bus and announced by new participant in the program, Grammy Award Winner Toby Gad.
Students who are nominated will be attending the Ultimate GRAMMY Experience Recognition Lunch on February 8th where Tony Gad and surprise guest Chelsea Williams will be announcing the winner that will be attending the GRAMMY Awards. All students nominated will receive a SAE/Lennon Bus gift bag including SAE tee shirts, Native Instruments Komplete Elements 7, I M KING sunglasses, V-MODA In ear headphones and more.
"SAE Institute is proud to be in our second year of sponsoring the Recording Academy and be giving a well deserving student an opportunity to enjoy one of the biggest events in this industry," stated Marco Bettelli, CEO of SAE Institute, USA and Europe. "We are thrilled to be supporting an individual who has a dream to make a career in the music industry. SAE Institute believes that people who show passion and aspire to be in this industry should be rewarded."
2012 will be a big year for SAE Institute whose upcoming programs include the 2012 National Open House Tour, the kick of to the 2012 National Scholarship Program, and ongoing programs like the Urban School Partnership.
About SAE Institute
Founded in Sydney Australia, 1976, SAE Institute has campuses in 54 cities across the globe and is an international provider of audio engineering, animation, multimedia and film production courses. By providing hands-on tuition along with access to the very latest state-of-the-art equipment in a practical, real-world setting, SAE ensures students' knowledge and skill levels are relevant to industry expectations. SAE Institute currently has schools in New York City, Nashville, San Francisco, Miami, Atlanta and Los Angeles with plans to expand to several other US cities near term. Please visit http://www.sae-usa.com for more information on USA campuses.
The Recording Academy
Celebrating music through the GRAMMY Awards for more than 50 years, The Recording Academy continues its rich legacy and ongoing growth as the premier outlet for honoring achievements in the recording arts and supporting the music community. The GRAMMYs are the only peer-presented award to honor artistic achievement, technical proficiency and overall excellence in the recording industry, without regard to album sales or chart position. As we move ahead in an ever-changing music environment, The Recording Academy looks forward to the new opportunities of a growing organization.
About the John Lennon Educational Tour Bus (http://www.lennonbus.org)
The John Lennon Educational Tour Bus is a non-profit state-of-the-art mobile Pro Audio and HD video recording facility that provides hands-on experiences for students of all ages. In its 14th year of touring, the venture is proud of its fully professional bus and its studios, which boast the latest audio and video technology, gear and products. The concept began as an offshoot of the John Lennon Songwriting Contest, which is dedicated to providing opportunities for both professional and amateur songwriters around the world. The Bus travels across the U.S. and Canada year-round, providing free tours and workshops at schools, retailers, festivals, on tours with headlining artists, and at major industry conferences.
The Bus, a 501(c)(3) venture, is made possible through the generosity of sponsors including Apple, Avid, Mont Blanc, NAMM, SAE Institute, Gibson, Epiphone, Neutrik, Sony, Audio-Technica, Musician's Friend, Music Player Network, Sonicbids, Litepanels, Reflecmedia, Disc Makers, Mobile Roadie, Ampeg, Roland, Boss, Mackie, Digital Media Academy, Aphex Systems, Apogee, Manfrotto Distribution, iZotope, Glyph Technologies, Harris Corporation, Applied Acoustics Systems, Antares, McDSP, IK Multimedia, Adobe, Native Instruments, Slingerland Drums, Noise Industries, and Mad Mimi.
The John Lennon Educational Tour Bus is made possible by an agreement with Yoko Ono Lennon.
###