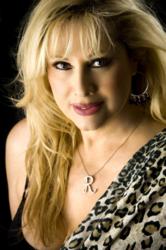 Tampa, Florida (PRWEB) February 09, 2012
Shear Enterprises, LLC (RhondaShear.com), the company that owns the Rhonda Shear Intimates Label and produces and develops a variety of products for other brand labels, has announced that Rhonda Shear, Founder and CEO, has received the Enterprising Women of the Year award for 2012 by Enterprising Women magazine. The award honors women business owners who have demonstrated that they have fast-growth businesses, mentor or actively support other women and girls involved in entrepreneurship, and stand out as leaders in their communities. Many award recipients are also leaders in key organizations that support the growth of women's entrepreneurship. Rhonda Shear won in the over $25 million in annual revenue category.Winners will be recognized at the 10th Annual Enterprising Women of the Year Awards Celebration on March 12 at Office Depot headquarters and on March 13 at the Ritz-Carlton in Fort Lauderdale, Fl.
"Enterprising Women of the Year honorees are so deserving of being in the spotlight," said Monica Smiley, publisher and chief executive officer of Enterprising Women. "Each has demonstrated that she has a thriving, growing business; she has mentored or given back to support other women in business, and she stands out as a leader in her community. We could not be more proud of the accomplishments of our honorees."
ABOUT ENTERPRISING WOMEN MAGAZINE:
Enterprising Women, with headquarters in Cary, N.C., is the nation's only women-owned magazine published exclusively for women business owners that chronicles the growing political, economic and social influence and power of entrepreneurial women. The magazine provides a friendly meeting place, a public forum and a national stage for the critical issues confronting women's businesses and daily lives from the unique perspectives and experiences of entrepreneurial women. Published in both print and digital editions, the magazine's digital edition reaches more than 200,000 readers in 50 countries. For more information, please visit http://www.enterprisingwomen.com or call (919) 362-1551.
###