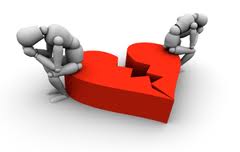 The ability to apologize effectively is pivotal to a healthy relationship
Matteson, IL (PRWEB) February 10, 2012
ImagiNext, LLC of Chicagoland, announces the launch of a Blog. The site, also called UnhappenIt, located at http://www.blog.unhappenit.com, gives help to people wishing relationship advice. As a companion to the blog, Unhappenit offers an apology letter generator that includes gift functionality. Apology flowers, music and other gifts, can be purchased and delivered with the apology letter. This unique element allows users to demonstrate their sincerity in healing a broken relationship and understand better how to stay on the right track.
UnhappenIt also provides a social aspect though a community forum. Located on the apology letter generator, this forum allows users to build community and provide feedback on apologies. UnhappenIt also has Twitter and Facebook pages where "Fans" and "Followers" can post general information that is of interest to the community.
To help users say they're sorry on Valentine's Day or to help them take this special day to take significant steps to repair what's broken, UnhappenIt is offering free shipping on all flowers and candy orders.
Reginald Walker, President and Founder of ImagiNext, LLC state, "Many relationships could be saved with a simple apology. But the simple words 'I'm sorry' are either said poorly or not said at all. This is an underlying cause of many relationships failing." Reginald goes on to say that UnhappenIt offers a unique solution by combining the ability to affect behavior change by educating the user on effective relationship conduct through the Blog.
About ImagiNext, LLC
ImagiNext, LLC is an Illinois based multimedia company started in 2010 by Reginald Walker, and currently creates content that reaches millions of people via newspapers, restaurants, magazines, apps and online content.
You can view our other product offerings at ImagiNext.com and our Facebook page at https://www.facebook.com/Imaginext
You can also contact Reginald Walker at reggie(at)imaginext-ideas(dot)com.
# # #