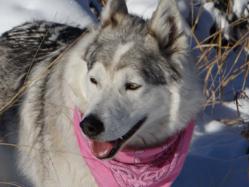 perfect for those of us who have no social life, and live for our pets!
(PRWEB) February 09, 2012
Canine Actor, Nitro stole the spotlight, as the paw tapping dog, to the beat of the music, in the front seat of the recent Suzuki AD that aired during the Super Bowl on Sunday. With 111 million viewers, Nitro's popularity has soared. Nitro's trainer, Flo Krisko of Alberta Film Animals, exclaimed, "the phone keeps ringing, everyone wants to meet Nitro".
To better handle the hundreds of fan emails, Nitro modestly expects to receive, he has decided to become a member of petCentricity, the ultimate social network for pets and pet-lovers.
On the petCentricity social network, all those fans and their pets can connect virtually with Nitro. It's an exciting and easy-to-use concept that will bring together pets and pet-lovers of all types. Flo laughs," perfect for those of us who have no social life, and live for our pets"!
PetCentricity is a fresh, state-of-the-art social networking web site designed to make the pet lover's world more interesting, and informative, covering pets of all shapes and sizes. From guppies and hamsters to dogs, cats and horses, petCentricity welcomes them all.
Pets and pet-lovers can create their own profiles, network with other pet-lovers, join interesting groups, write a blog, share photos, and so much more.
Plus petCentricity boasts an invaluable and comprehensive directory of pet related products and services. Whether you live in New York City or Saskatoon, the petCentricity directory will help you easily find the veterinarian, pet store, or pet groomer you need.
Jump on board and connect with Nitro to follow his career at petCentricity.com
###