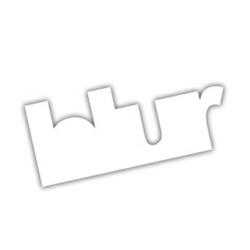 "Crowdsourcing has reached maturity faster than we thought - $100k marketing projects are now regular occurrences"
London, England (PRWEB) February 09, 2012
blur Group, http://www.blurgroup.com, operators of the world's largest Creative Services Exchange, has seen Crowdsourcing reach a new level of maturity in the last 12 months.
Since Jeff Howe coined the term in his 2007 Wired article, Crowdsourcing has had a rollercoaster ride in terms of adoption, frequently being associated with low-end, low-value work.
After launching the Creative Services Exchange in 2010, blur Group now sees Crowdsourcing widely used for significant marketing projects and expects that this trend will cascade to other business services.
From the 570 creative briefs to date, blur Group has identified three common stages that epitomize companies use of Crowdsourcing:
Experimentation: an unstructured, unmanaged approach soliciting feedback and work from mixed ability crowds to test ideas and approaches.
Development: using Crowdsourcing for lower-end projects, replacing traditional sourcing routes. Businesses often move through this stage from using a competition type platform to a more sophisticated sourcing model.
Maturity: using Crowdsourcing to deliver significant projects. This is characterized by models with a more advanced, managed process and a curated and experienced Crowd.
"We recognized that after the initial hiatus, that businesses saw Crowdsourcing as an approach that could work for more significant projects", explained Philip Letts, CEO and Founder, blur Group. "We now regularly see higher value projects from larger, global organizations - the mature users, but we also see those who want to see how a Crowd delivers on smaller projects or for smaller businesses - those at the development phase. Maturity has been reached faster than we thought: for example $100k marketing projects are now regular occurrences compared to a year ago."
To date, the Creative Services Exchange has received briefs for over 570 projects and now numbers 14,000 creatives and agencies from over 130 countries. Latest live information is available on blur Trading: http://trading.blurgroup.com
Philip Letts concluded: "What we think is particularly significant is seeing the evolution on both supply and demand side: greater expertise in the Crowd and increased demand from the buyers: forming the basis for wider acceptance and adoption as businesses head to Crowdsourcing maturity."
###