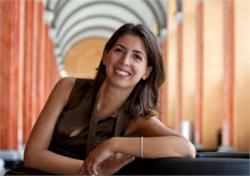 "Despite common opinion of Sardinia being one of the most important potential new areas for wines, the island's difficulty is in promoting these fantastic wines."
Verona (PRWEB) February 09, 2012
The authentic and traditional wines of Sardinia and Sicily, the two largest islands in the Mediterranean, are enjoying a newfound popularity amongst wine lovers. A great occasion to devote a two-part section to the OperaWine participating wineries Argiolas, Tenuta Sella & Mosca from Sardinia (Part I) and Duca di Salaparuta, Cusumano, Donnafugata, Planeta, Tasca d'Almerita from Sicily (Part II).
Sardinia, the Mediterranean's second largest island, offers a exciting local varieties, promising territories and a viticulture that can be traced back to pre-Roman times. Probably the most widespread-planted variety is Cannonau (or Grenache) with roughly 1/3rd of all planted vines, followed by Carignano or Giro, which can produce some delicious and often lasting reds that are found in both dry and sweet styles. White wines such as Vernaccia di Oristano are often dry, sherry-like wine, while crisp, dry whites stem from Vermentino in the northern regions of Sardinia.
A forerunner of modern winemaking on the island is Tenuta Sella & Mosca around Alghero. Since its establishment in 1899 by the Piedmontese engineer Eduardo Erminio and lawyer Sella Mosca, the winery experimented with native (Vermentino, Carignano and Cannonau) as well as international varieties (Cabernet Sauvignon, Merlot and Sauvignon Blanc), with great results. The immense 550ha winery is amongst the largest in Europe and belongs since 2002 to the Campari group, which continues to complement the peculiarity of autochthonous vines with more international ones to attract the interest of foreign markets.
The success of the Argiolas winery, located 18 km from Cagliari, is built on the mantra of constant improvements and investments in various fields. Valentina Argiolas stresses the fact that despite common opinion of "Sardinia being one of the most important potential new areas for wines, the island's difficulty is in promoting these fantastic wines." She is dedicated to continue "investment in research to produce high quality wines with traditional grape varieties in an international style." Argiolas remains an ambitious family-run business in which the female influence is evident. Francesca and her sister Valentina Argiolas are actively involved in running the vineyard, respecting the environment, using their organisational skills and introducing new communication technology. Valentina adds, "We are aiming to become more environmentally conscientious. Our main objectives are to save water, improve the carbon footprint, use solar energy, recycle our by-products and preserve our biodiversity." Be it in the vineyards or the company's olive groves, Giacomo Tachis, one of Italy's leading oenologists, is dedicating his knowledge to the Sardinian winery striving to raise the quality and create another superstar of Italian wines. Two of his previous success stories include Tignanello and Sassicaia, thus he is aiming to add Argiolas to this list. The winery is on the right path as Turriga, the company's flagship wine, is highly regarded for its powerful, long-lasting plum and berries notes resulting from the sultry blends of Cannonau, Carignano, Malvasia Nera, and Bovale Sardo.
About:
"OperaWine" is discovering the traditions, identity and heritage of the food and art in Italy, whilst falling in love with Italian wines. Exclusive initiatives related to Italian wine, food and culture is to encourage international operators, journalists, sommeliers, wine educators, and high profile wine aficionados alike to explore the fascinating history and context of Italian wine production. Visit (http://www.operawine.it)
Wine Spectator is the world's leading authority on wine that reaches more than 3 million readers worldwide, exploring wine's role in contemporary culture and delivering expert reviews of more than 15,000 wines each year. Wine Spectator is solely responsible for the choice of producers at the event.
Vinitaly is the largest wine fair in the world with over 4,500 producers and 150,000+ visitors (including 45,000 from foreign countries). The event is held every year in Verona, Italy (46th edition: Verona 25-28 March 2012).
For further information, please contact:
media(at)operawine(dot)it
http://www.operawine.it
tel: +39 045 8101447
###