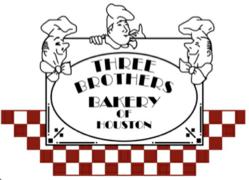 "During tough times people enjoy the small pleasures of life," said Bobby Jucker, owner and fifth generation baker
Houston, TX (PRWEB) February 14, 2012
The Bakery's owners have survived the Holocaust, cancer, Hurricane Ike and most recently a recession to emerge transformed with the opening of a new modern bakery and coffee house in the Memorial City area. "During tough times people enjoy the small pleasures of life," said Bobby Jucker, hence the ability to open during a recession.
Due to Hurricane Ike the Jucker Family had to rebuild its iconic location on Braeswood, which enabled the family to make a then 60-year-old business new again. With a renewed commitment to freshness, quality and great service the Bakery began seeing an uptick in visits and as well as a demand to see the Bakery outside of its one location and online store.
Why open on Kingsride near Memorial City Mall? "The growth and reinvention of the Memorial City area seemed like a natural fit for us," said Jucker. The nearby Memorial Hermann Hospital plus the wonderful residential area near The Shops at Memorial City promotes a community that is perfectly suited for a bakery/coffee house. Free WIFI will be available and focuses on café service, coffees, takes out, breads, pastries, celebratory cakes, cupcakes and more.
"We are hoping this new concept bakery café will be the first of several expansions," said Jucker. A veteran restaurateur - Chuck Krauthamer, manages the new cafe. Previously Krauthamer was Opening Director of Dave and Busters and Sabine River Café.
The new bakery cafe was designed by David Kohn who also designed the Braeswood Location after Hurricane Ike. One of the special elements is the inclusion of three spires paying homage to the Three Brothers, the spires and the history of the Braeswood location.
About Three Brothers Bakery
Three Brothers Bakery has a long and fascinating history, with its origins in Chrzanow, Poland dating back to 1825. Later, World War II changed the business and lives of the Juckers forever, when members of the family were imprisoned in Nazi concentration camps.
The original Three Brothers Bakery at 4036 S. Braeswood Blvd and owned by Bobby, Janice and Estelle Jucker, continues to operate a full-service, scratch bakery making savory Eastern European style breads and pastries, cookies, a full line of specialty dessert cakes and pies, as well as custom birthday, special occasion, wedding and grooms' cakes with many products dairy-free - perfect for those who are lactose intolerant.
The Three Brothers Bakery pecan pie was named "…the best mail order pecan pie America has to offer…" by Country Living magazine and most recently Bobby Jucker competed in Food Network Challenge, seen on Food Network's Outrageous Food – highlighting their Pumpecapple Piecake, named Pastry Chef of the Year at The Houston Culinary Awards and awarded in January The Knot Best of Weddings 2012 Pick for the 3rd year in a row. Three Brothers Bakery is a certified Woman Owned Business through WBENC and a State of Texas HUB.
LOCATIONS:
THREE BROTHERS BAKERY LOCATIONS
BRAESWOOD
4036 S. Braeswood Blvd.
Houston, TX 77025
713.666.CAKE (2253)
Orders(at)3brothersbakery(dot)com
SHOPS AT MEMORIAL CITY
12393 Kingsride Lane
Houston, TX 77024
713.464.CAKE (2253)
memorial(at)3brothersbakery(dot)com
# # #