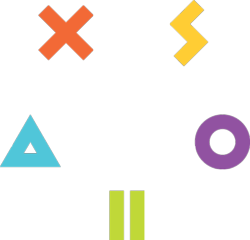 Xsolla has many exciting developments in progress, including our new payment plugins, which are easy for publishers to integrate, and they simplify the payment checkout process for users, which increases publishers' conversion rate
Los Angeles, CA (PRWEB) February 08, 2012
Xsolla, the leader in providing in-game payment solutions worldwide, will be at the D.I.C.E. Summit in Las Vegas this week, talking to game industry executives about Xsolla's innovative new credit card and mobile plugins, as well as other exciting developments.
Established by the Academy of Interactive Arts & Sciences, the D.I.C.E. (Design, Innovate, Communicate, Entertain) Summit is a multi-day game industry conference focusing on the business and production side of the gaming industry. The conference is held this year at the Red Rock Casino & Hotel in Las Vegas.
The 2012 D.I.C.E. Summit will feature plenty of opportunities for game industry execs to learn, network and have fun, with presentations by EA, Epic Games, Activision, Blizzard and more. The Summit kicks off with a poker tournament, and for those who enjoy golf, a golf tournament will be held on February 8th.
"Xsolla has many exciting developments in progress, including our new payment plugins, which are easy for publishers to integrate, and they simplify the payment checkout process for users, which increases publishers' conversion rate- I am looking forward to the D.I.C.E. Summit, which will be a great opportunity to exchange ideas with other game industry execs," stated Albert Donahue, VP and Co-Founder of Xsolla.
About Xsolla:
Xsolla specializes in online games, providing localized in-game payment solutions with easy integration and high conversion. Xsolla has been developing monetization tools for MMO, social, mobile and casual games for 6 years. Xsolla's headquarters are in Los Angeles, California with offices in Russia, Ukraine, Belarus and Kazakhstan. Xsolla partners with over 250 payment service providers offering credit and pre-paid cards, mobile payments, cash and e-cash, payment kiosks and offers- all within one platform- with no installation, currency exchange or chargeback fees. Xsolla works with more than 300 game publishers worldwide, including Valve (Steam), Wargaming.net, Bigpoint, Gameforge, Aeria Games, S2 Games and more. For more information or a free proposal, please call (818) 230-3818 or visit Xsolla online at http://www.xsolla.com.
Social Media:
Follow Xsolla On Twitter: @xsolla http://www.twitter.com/xsolla
Facebook: http://www.facebook.com/xsollausa
Newsroom & Blog: http://www.newsroom.xsolla.com
###