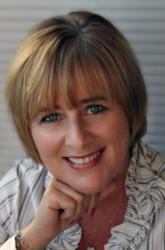 It is like no other business networking group I have ever attended!
Peoria, IL (PRWEB) February 08, 2012
The Heart Link Women's Network®, winner of the Women Entrepreneur Business Award of Excellence in 2010 and 2011, opens a new networking location in Peoria. Tricia Yocum, Independent Consultant with Miche Handbags a home based business sharing fashionable interchangeable handbags and accessories, loves being able to create an environment where women small business professionals can connect, help one another grow, expand their circle of influence, and market their business in a fun and effective way.
"I had been involved with the HLN as an attendee for quite some time in my Native California and have received both great business opportunities as a result and also amazing friendships. When my husband was transferred to Peoria, IL, where I didn't know a soul, the perfect thing for me to do was to start a new chapter of the HLN. I have been blown away at how even after my first HLN chapter meeting in Peoria, I feel like I have a whole new group of friends and wonderful business women who are working together to lift each other up personally and professionally. Being in the HLN has given me countless gifts and I can't imagine my life without this amazing organization. It is like no other business networking group I have ever attended!"
The Heart Link Women's Network®, 2011 and 2012 award winning networking organization for women is intimate and welcoming. The Heart Link Network® was designed by a woman for women. It was created to showcase women and their businesses for 3 minutes versus other networking groups who only share for 30 seconds to a minute. The Heart Link Women's Network® was created by visionary Dawn L Billings, author of over 20 books who has dedicated her life to finding ways to benefit the lives of women and children. Dawn was selected as one of 15 Women of Achievement by the YWCA in Cobb County, GA., and one of the nation's 80 emerging women leaders by Oprah magazine and The White House Project.
The networking meeting fee is a nominal $25.00 which includes the cost of the meal and reserves the attendee's business-exclusive spot at the networking event. There is no membership fee required. Visit the Peoria, IL women's networking chapter website at http://www.61615.theheartlinknetwork.com to register to network with professional women in your community. To see a full list of women networking locations, or to submit an application to lead a chapter of The Heart Link Network®, visit http://www.womens-networking.com
THE HEART LINK Women's NETWORK® was founded by Dawn L Billings, creator of the Primary Colors Personality Test, and CEO and Founder of Heart to Heart Media, Find-Success.CO, and CharitableHeart.org
###