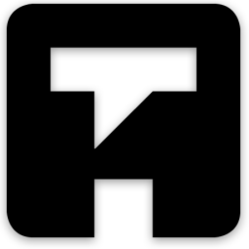 Louisville, KY (PRWEB) February 09, 2012
Creativity International Awards is proud to announce their new partnership with TYPO International Design Talks, one of Europe's most prestigious design conferences. This partnership will allow Creativity's top-tier award winners to showcase their entries as part of Creativity's traveling exhibit, bringing them new exposure and promotional opportunities.
By partnering with TYPO, Creativity Award winners will now have a major new outlet to publicize their works. Selected from entrants spanning the world, winners of the award range from independent artists to some of the most honored design firms in business today. Being able to present their works through TYPO gives them a great opportunity to promote themselves, as well as to help shape the future of graphic design.
This partnership brings two major shapers of modern graphic and advertising design together for the first time. In its sixteen years, TYPO has quickly risen to be one of the most influential design conferences in the world, holding talks each year with dozens of leaders in the industry, to educate and enlighten the design community at large. TYPO now holds annual conferences in Berlin, London, and San Francisco.
With the 2012 International Awards for Media & Interactive still accepting entries through April 6, 2012, Creativity International happily encourages entries from all designers who want to show that they are among the best of the best. Thanks to their new partnership with TYPO talks, this is the perfect time for luminaries of the design world to step forward and present their ideas to the world.
Print & Packaging designers have their chance to submit to the awards beginning May 21, 2012.
About Creativity International:
Established in 1970 in conjunction with Art Direction Magazine, the Creativity International Awards are one of the longest-running and most respected independent design competitions in the world. Each year, they publish the Creativity Awards Annual, a 400-page book showing that year's best selections in the realm of print design, web design, and advertising. Their panel of judges is hand-picked every year from among leading advertising and design professionals, ensuring they choose the very best in modern graphic design without personal agendas or bias.
###