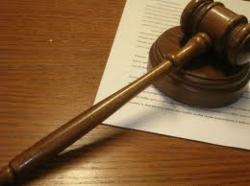 confirmed cases of patients contracting hepatitis C infection after receiving Gammagard
San Diego, CA (PRWEB) February 10, 2012
The media spotlight is often a double-edged sword. No one knows this better than people who tried Gammagard and experience severe side effects. And yet, gossip and rumor-mongering aside, the real story here is being overlooked, according to Sean Burke of AttorneyOne.
As announced on Jan. 23rd, 2012, Baxter International Inc. provided an update on its clinical program evaluating the use of the Gammagard Liquid for the treatment of mild to moderate Alzheimer's disease. Additionally, the company plans to initiate a second, confirmatory Phase III trial in the first quarter of 2012.
According to Baxter International Inc. announcement, the second Phase III trial is identical in design to the first Phase III trial, and will assess the safety and effectiveness of Gammagard Liquid as a potential treatment for signs and symptoms associated with Alzheimer's disease.
At the end of February 1994, Baxter Healthcare announced the removal of Gammagard from the global market because of the possibility that it may have transmitted the hepatitis virus, including hepatitis C. In July 1995, the FDA said that as many as 1,000 cases of hepatitis C could have been linked to use of Gammagard. In September 2000, the U.S.D.C. for the Central District of California approved a settlement of the class action (MDL NO. 95-1060-R) providing financial compensation for U.S. individuals who used Gammagard between January 1993 and February 1994.
AttorneyOne.com, a recognized authority on law, can provide helpful advice and simple solutions including how to get in contact with legal council so that, in case of Gammagard adverse effects, someone can easily and inexpensively deal with it. As Mr. Burke, director of Media Relations for AttorneyOne.com, added, "What all this information really illustrates is that threat of severe adverse effects from Gammagard remains. For that reason, our focus should squarely fall on getting the word out and assisting people in finding the right legal assistance."
On May 27th, 2010 Baxter issued a market withdrawal of specific lots of the Gammagard Liquid. The FDA said this voluntary withdrawal was a precautionary measure due to an increased number of adverse effects reports of allergic reactions related to specific lots.
If you have recently been diagnosed with Hepatitis C and you took Gammagard, you might be able to file a Gammagard lawsuit.
AttorneyOne.com has further information on Gammagard lawsuits including how to get in contact with legal council.
Headquartered in San Diego, CA Attorney One was founded in 2004 and is not a law firm. They offer a nationwide legal service which helps consumers find the best representation for their legal needs. Checkout earlier legal news from us at http://www.prweb.com/releases/2012/2/prweb9175558.htm.
###