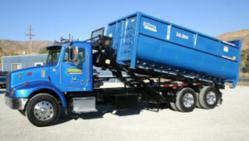 PreferredLocalBusiness.tv happily welcomes their newest listing for Reno Garbage.
Reno, Nevada (PRWEB) February 10, 2012
Reno Garbage disposal services have never been as easily accessible as they are today, thanks to Castaway Trash Hauling joining PreferredLocalBusiness.tv, a local preferred business directory that will make Reno Garbage disposal services immediately available to local internet searchers.
About Castaway Trash Hauling in Reno, Nevada:
"Local owned and operated, Castaways Trash Hauling guarantees 24 hour turn around or same day delivery if ordered by 9 a.m."
Castaway Trash Hauling is committed to providing quality, personalized customer service at competitive rates, while constantly striving to promote alternatives to traditional trash disposal methods. Castaway Trash Hauling is a locally operated family owned, full service trash and recycling collection company serving Western Nevada- Reno, Sparks, Carson City, Lyon County, Douglas County, Storey County and beyond. Castaway Trash Hauling prides itself on providing a great customer experience every time. Castaway Trash Hauling combines over 150 years of local trash industry experience with multiple trash collection vehicles and over 1,000 trash containers.
Castaway Trash Hauling is large enough to serve the most complex corporate accounts and yet small enough to assist homeowners and know them by name. Castaway Trash Hauling will guarantee 24 hour turn around and same day service when ordered by 9 a.m.
Castaway Trash Hauling prides itself on being environmentally conscious. As 3rd and 4th generation Nevadan's they are philosophically motivated towards environmental sustainability. They work daily to expand their resources into global recycling markets. Castaway Trash Hauling can personally assist their clients with their recycling needs in the areas of paper, magazines, phone books, cardboard, metals, construction debris and compost.
With custom billing options and live voices on the telephone, Castaway Trash Hauling is fundamentally driven to provide personal and professional services often not found when dealing with a large national company. From the largest construction project to a garage clean-out, from special events to commercial property management, the team at Castaway Trash Hauling will professionally service trash accounts and exceed their client's expectations each and every time, while staying on budget and maximizing landfill diversion.
Family owned and operated guarantees that when a client calls Castaway's office with a need, it will be met by either one of the owners or their spouses. Castaway is capable and fully tooled to provide each and every client with all necessary equipment, on-site staff training, and management and oversight to guarantee that their client's needs are handled.
Castaway Trash Hauling provides outstanding care delivered by a dedicated team, meaning their clients receive the personalized treatment and attention required for a stellar garbage disposal experience. PreferredLocalBusiness.tv happily welcomes their newest listing for Reno Garbage.
###