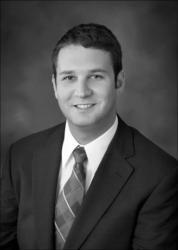 I am ashamed to admit that last year I almost forgot my mom's birthday. That's when I knew birthdayFB had the potential to be a hit
Kansas City, Missouri (PRWEB) February 09, 2012
The launch of birthdayFB.com takes the social media side of birthdays to a whole new level by allowing its users to automatically send happy birthday wall posts. As Facebook.com approaches one billion active users, its importance in the day-to-day social lives of its members surges. In an increasingly fast-paced world, many find it challenging to make time to keep up with the various duties that come with being part of a social network. birthdayFB aims to ease this difficulty by allowing people to schedule unique Facebook birthday posts days, weeks, or even months in advance in a matter of seconds or minutes.
Geoff Lilienfeld, the website's founder, says he saw the demand for a site such as birthdayFB in his own life. "I generally log onto Facebook only once or twice a week, and because of this, I had trouble wishing a happy birthday to many of my friends," he said. "I thought, 'there has to be a way to fix this problem, other than spending more of my time on Facebook.' And from that, birthdayFB was born." He openly admits that he is horrible about remembering people's birthdays. "I am ashamed to admit that last year I almost forgot my mom's birthday. That's when I knew birthdayFB had the potential to be a hit," Lilienfeld admits.
Perhaps the most important feature of the website is that a person can use it without his or her friends ever knowing. "Each message is posted at a completely random time on the morning of the person's birthday. Your friends will never know that you've used our service, unless you tell them," Lilienfeld states. "That way, every message maintains the personal feel of a normal Facebook post."
Another important aspect of the website which should set potential users at ease is the privacy it offers. birthdayFB doesn't have access to its users' Facebook login or password and doesn't access and store sensitive data. Additionally, it doesn't post anything to the user's wall or status which indicates that he has signed up for or used birthdayFB.
One of the overriding concerns surrounding social media is the notion that it damages interpersonal relationships by rendering them superficial. Lilienfeld balks at this idea as it relates to his site. "birthdayFB isn't meant to be a shortcut or to prevent people from being thoughtful towards each other," he said. "It is simply intended to be a time-saver in an increasingly hectic world. In fact, members of our site receive a regular e-mail digest of upcoming birthdays complete with coupons and gift suggestions. With that in mind, I would argue that our site can be used to make people a more thoughtful friend, sibling, son, or co-worker."
birthdayFB is a completely free app designed to make sure its users never forget a birthday again. The site allows people to schedule customized Facebook birthday posts days, weeks, or even months in advance.
birthdayFB was created by Geoff Lilienfeld, the President and Founder of iPhonesIntoCash.com, a site that allows users to sell iPhones including their used iPhones as well as broken iPhones.
###