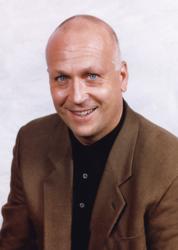 St. Louis, MO (PRWEB) February 08, 2012
St. Louis County Library Foundation, Delta Dental, and the St. Louis Cardinals are pleased to welcome baseball legend Cal Ripken, Jr. for the eighth annual Family Read Night. Ripken will discuss his new young adult novel "Cal Ripken, Jr.'s All-Stars: Super-Sized Slugger."
The event will take place at Library Headquarters (1640 S. Lindbergh Blvd.) on Friday, March 9 at 6:00 p.m. The program is free and open to the public. Doors will open and pre-show entertainment will begin at 5:00 p.m.
Left Bank Books will provide copies of the author's books for purchase and signing. The signing will be for books only—no memorabilia.
Event co-sponsor the St. Louis Cardinals will provide several sets of baseball tickets and other items as door prize raffles at the event.
The second installment in the best-selling Cal Ripken, Jr.'s All-Star series is sure to be a grand slam for all readers. Cody Parker is the new kid in school. He's overweight, scared and hates his new life in Dullsville, Maryland, aka Baltimore, where he's a target for brutal teasing. But he loves baseball. And despite his size, he plays third base like a dream. Too bad he's competing for the starting job on the Orioles of the Dulaney Babe Ruth League against budding hoodlum Dante Rizzo, who vows to squeeze Cody's head like a grape if he beats him out. Life gets even more complicated when Cody's school is beset by a rash of mysterious thefts, a crime wave that threatens to sideline Cody–and ruin a golden season for the Orioles. Will Cody ever succeed in getting people to see him for who he really is?
Cal Ripken, Jr. was a shortstop and third baseman for the Baltimore Orioles for his entire twenty-one-season career (1981-2001). Nicknamed "The Iron Man" for his work ethic and reliability on the field, Cal Ripken, Jr. is most remembered for playing a record 2,632 straight games over seventeen seasons, shattering the record previously held by the legendary Lou Gehrig. Cal was a nineteen-time all-star and is one of eight players in history to amass over 400 home runs and 3,000 hits. In 2007 he was inducted into the National Baseball Hall of Fame, after earning the most votes in history. Mr. Ripken is CEO of Ripken Baseball, Inc., a company dedicated to growing the game of baseball at the grassroots level.
Program sites are accessible. Upon two weeks notice, accommodations will be made for persons with disabilities. Contact St. Louis County Library by phone 314-994-3300 or e-mail http://www.slcl.org.
###