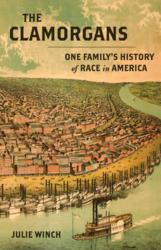 St. Louis, MO (PRWEB) February 09, 2012
The St. Louis County Library Special Collections Department and the 2012 Black History Celebration are pleased to present award-winning historian Julie Winch for a discussion and signing of her book "The Clamorgans: One Family's History of Race in America" on Monday, March 5, 7:00 p.m. at Library Headquarters, 1640 S. Lindbergh Blvd.
The program is free and open to the public. Books will be available for purchase at the event from Left Bank Books.
Historian Julie Winch uses her sweeping, multigenerational history of the unforgettable Clamorgans to chronicle how one family navigated race in America from the 1780s through the 1950s. What she discovers overturns decades of received academic wisdom.
The Clamorgan clan traces to the family patriarch Jacques Clamorgan, a French adventurer of questionable ethics who bought up, or at least claimed to have bought up, huge tracts of land around St. Louis. On his death, he bequeathed his holdings to his mixed race, illegitimate heirs, setting off nearly two centuries of litigation.
Winch's study is a window on a remarkable family that by the early twentieth century variously claimed to be black, Creole, French, Spanish, Brazilian, Jewish, and white. "The Clamorgans" is a remarkable counterpoint to the central claim of whiteness studies, namely that race as a social construct was manipulated by whites to justify discrimination. Winch finds in the Clamorgans generations upon generations of men and women who studiously negotiated the very fluid notion of race to further their own interests. Winch's remarkable achievement is to capture in the vivid lives of this unforgettable family the degree to which race was open to manipulation by Americans on both sides of the racial divide.
Julie Winch is a professor of history at the University of Massachusetts, Boston. She is the author of "A Gentleman of Color" and "Philadelphia's Black Elite."
Program sites are accessible. Upon two weeks notice, accommodations will be made for persons with disabilities. Contact St. Louis County Library by phone 314-994-3300 or visit http://www.slcl.org.
###