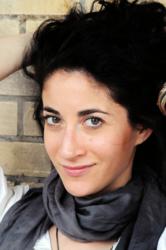 St. Louis, MO (PRWEB) February 10, 2012
The St. Louis County Library Foundation and Pudd'nHead are pleased to present a Reading Garden Event Series program with breakout young adult teen fantasy author Lauren Oliver, who will discuss "Pandemonium," the second installment in her Delirium series. The event will be on Tuesday, March 6 at 7:00 p.m. at Library Headquarters, 1640 S. Lindbergh Blvd.
The program is free and open to the public. Books will be available for purchase at the event from Pudd'nHead Books.
Lauren Oliver's "Delirium," the first in a dystopian YA trilogy set in a world where love is declared a disease, was made an instant bestseller by readers the world over. In "Delirium," Oliver enthralled readers when Lena Haloway dared to fall in love with Alex and escape the cure, the government-mandated procedure that renders a person immune to love. Lena and Alex staked their lives on leaving their oppressive society, but only Lena broke free.
"Pandemonium" is an electrifying follow-up where hearts break, tempers flare, and a simmering resistance effort explodes into a full-blown revolution. Escaping from Portland, ME, Lena makes it to the Wilds and becomes part of an Invalid community, transforming herself into a warrior for the resistance. Swept up in a volatile mix of revolutionaries and counterinsurgents, Lena struggles to survive – and wonders if she may be falling in love again.
Oliver's exquisite writing is full of danger and forbidden romance. She tells a sophisticated and epic story that explores the large issues of society, freedom, and resistance. "Pandemonium" will appeal to all fans who crave the high-stakes action of "The Hunger Games" and the bittersweet love story of "Romeo and Juliet."
Lauren Oliver is the New York Times and internationally bestselling writer of "Before I Fall" and "Delirium" and is loved by teens and adult fans of cross-over young adult fiction. She is the co-founder of Paper Lantern Lit, the innovative literary incubator. She holds her MFA in fiction from New York University and graduated Phi Beta Kappa from the University of Chicago with a BA in Literature and Philosophy.
St. Louis County Library Foundation's Reading Garden Event Series hosts free family events with authors and musicians. Sponsors include Commerce Bank, Companion, and the Sara Guth Costigan Memorial Fund.
Program sites are accessible. Upon two weeks notice, accommodations will be made for persons with disabilities. Contact St. Louis County Library by phone 314-994-3300 or visit http://www.slcl.org.
###