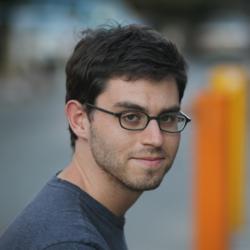 St. Louis, MO (PRWEB) February 13, 2012
The St. Louis County Library Foundation is pleased to present New York Times bestselling author Joshua Foer for a discussion and signing of his book "Moonwalking with Einstein: The Art and Science of Remembering Everything" on Tuesday, March 13, at 7:00 p.m. at Library Headquarters, 1640 S. Lindbergh Blvd.
The program is free and open to the public. Books will be available for purchase at the event from Barnes & Noble.
Joshua Foer's unlikely journey from chronically forgetful science journalist to U.S. Memory Champion frames a revelatory exploration of the vast, hidden impact of memory on every aspect of our lives.
On average, people squander forty days annually compensating for things they've forgotten. Joshua Foer used to be one of those people. But after a year of memory training, he found himself in the finals of the U.S. Memory Championship. Even more important, Foer found a vital truth we too often forget: In every way that matters, we are the sum of our memories.
"Moonwalking with Einstein" draws on cutting-edge research, a surprising cultural history of memory, and venerable tricks of the mentalist's trade to transform our understanding of human remembering. At a time when electronic devices have all but rendered our individual memories obsolete, Foer's bid to resurrect the forgotten art of remembering becomes an urgent quest. "Moonwalking with Einstein" brings Joshua Foer to the apex of the U.S. Memory Championship and readers to a profound appreciation of a gift we all possess but that too often slips our minds.
Joshua Foer's writing has appeared in National Geographic, Esquire, Slate, Outside, the New York Times, and other publications. He is the co-founder of the Atlas Obscura, an online guide to the world's wonders and curiosities. He is also the co-founder of the architectural design competition, Sukkah City. "Moonwalking with Einstein" is his first book.
Program sites are accessible. Upon two weeks notice, accommodations will be made
for persons with disabilities. Contact St. Louis County Library by phone 314-994-3300 or visit http://www.slcl.org.
###