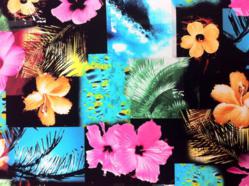 Consumer markets for shapewear in intimate apparel and swimwear continue to grow.
Westerly, RI (PRWEB) February 09, 2012
Darlington Fabrics, a division of The Moore Company, continues to increase its capabilities in Europe by adding marketing expertise to service swimwear, shapewear, intimate and sports apparel designers and manufacturers. Varsha Peshavaria has joined Darlington and brings with her a strong background in stretch and warp knit fibres and fabrics.
Ms. Peshavaria brings years of experience in both Asian and European apparel markets to Darlington. She has focused on product development and marketing. With her depth of knowledge of consumer markets, she is in an excellent position to add value to designers and manufacturers in their marketing efforts.
Ms. Peshavaria notes that, "As consumer markets for shapewear in intimate apparel and swimwear grow, Darlington Fabrics has a fantastic opportunity in this market now. I'm excited to be here"
Adds Steve Perry, Senior Vice President, Darlington, "Europe represents a tremendous growth market for us. We know that by adding greater value, we can make a difference for users of stretch and warp knit fabric. Varsha will help us add value for our customers."
Darlington Fabrics is a division of The Moore Company, founded in 1909 and still focused on innovation. Sister divisions include The George C. Moore Company, Fulflex, Moeller Marine, Moeller Plastics, and AMER-SIL.
The Moore Company manufactures products in the United States and internationally, serving major markets worldwide.
# # #