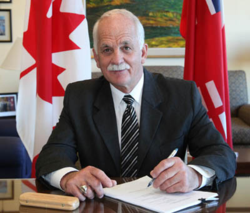 The Parole Board Will Process Half As Many Pardons, At Four Times The Cost, And Up To Six Times Slower
Ottawa, Ontario (PRWEB) February 08, 2012
Earlier today, Minister Toews signed off on the pardon user fee increase. This measure has been in the works for over a year.
Express Pardons Canada had the opportunity to speak out against this user fee increase to the Senate Standing Committee - The full pardon fee presentation is viewable here.
Ainsley Muller of Express Pardons had this to say in response: "We are extremely disappointed in the Conservative government's decision to nearly quadruple the fees for pardons in Canada, in a rushed manner and without proper consideration for the significant public outcry against this. We understand the negative impact that this fee increase will have on millions of Canadians and pledge to work towards supporting them in adjusting to the new prices and getting the pardons that they deserve. We take the position that while the government has turned their back on the needs of 1 out of 7 Canadians, Express Pardons will continue to make it a priority to truly assist them."
The bottom line on this fee increase? By the parole boards own numbers shown here, this user fee increase will serve to complete half as many pardons, at four times the cost, and up to six times slower than before! Express Pardons believes this to be counter-productive. An opinion, which has been supported by overwhelming statistics, including the fact that over 96% of pardons ever granted remain in effect. This means that the pardon system is a great incentive to not re-offend keeping Canada's streets safe while allowing these individuals to once again positively contribute to society.
About Express Pardons Canada: Express Pardons provides the fastest pardons in Canada. Assisting Canadians to get a second chance, Express Pardons works with the Parole Board of Canada to petition for a pardon on a client's behalf. With extensive knowledge of the pardon process and established relationships with Police and Court officials, the Express Pardons team delivers a rapid application process with a 99% success rate.
###