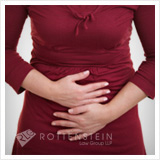 New York, NY (PRWEB) February 09, 2012
The panel consolidated the three MDLs by order of Feb. 7, 2012, which also centralized and transferred all the actions in the three MDLs to the Southern District of West Virginia.
In its order, the panel wrote:
"We are persuaded that the Southern District of West Virginia is the most appropriate transferee forum for each of these MDLs. Chief Judge Joseph R. Goodwin of that district is currently presiding over MDL No. 2187, which involves claims of defects in similar pelvic surgical mesh products, and is uniquely situated to preside over the similar claims in these three MDLs. The pelvic surgical mesh products at issue in MDL Nos. 2325, 2326, and 2327 are used to treat similar conditions as those at issue in MDL No. 2187, and they have allegedly resulted in similar injuries … Finally, a number of these actions are brought by plaintiffs who were implanted with multiple products made by multiple manufacturers. Centralization of the three MDLs in one court will allow for coordination of any overlapping issues of fact in such multi-product, multi-defendant actions."
Multidistrict Litigation is a mechanism that allows the pretrial procedures of a number of similar cases to be consolidated before a single judge, with the intended results of avoiding inconsistent rulings and discovery and conserving the resources of the parties involved. Product liability cases are often good candidates for MDL because they involve a large number of plaintiffs similarly injured by a particular product.
The Rottenstein Law Group urges anyone who has suffered adverse side effects from a surgical mesh implant to speak to a qualified personal injury lawyer as soon as possible. The Rottenstein Law Group maintains a Vaginal Mesh Lawsuit Information Center at http://www.vaginalmeshlawsuit.com. The site has features that allow for easy sharing, including links for automatic posting on Facebook and Twitter, specifically to enable visitors to spread the word about the dangers of surgical mesh.
About The Rottenstein Law Group
The Rottenstein Law Group is a New York-based law firm that represents clients in mass tort actions. The firm was founded by Rochelle Rottenstein, who has more than two decades of experience as a lawyer, to represent clients hurt by defective medical devices. http://www.rotlaw.com.
Contact:
The Rottenstein Law Group, LLP
Rochelle Rottenstein, Esq.
1259 Veeder Drive
Hewlett NY 11557
(212) 933-9500 (office phone)
(212) 933-9980 (facsimile)
rochelle(at)rotlaw(dot)com
###