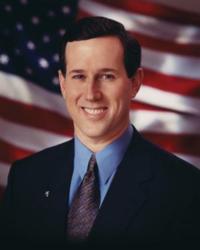 Tulsa, OK (PRWEB) February 08, 2012
GOP Presidential Candidate Rick Santorum will attend a town hall event sponsored by the ORU College Republicans at 1:30 p.m. CST on February 9 on the campus of Oral Roberts University. The event will be streamed online at oru.edu/mediaevent.
The event will be held in Studio One at the Mabee Center, located on the eastside of the South Lobby entrance. This event is free and open to the public.
The town hall will consist of an opening statement by Santorum, followed by a question-and-answer session.
Former U.S. Senator Rick Santorum of Pennsylvania was elected to the U.S. House of Representatives in 1990 at the age of 32, and from 1995 to 2007, served in the U.S. Senate.
Oral Roberts University does not support or oppose candidates for public office, and the opinions expressed in this event are not those of ORU.
About Oral Roberts University
Oral Roberts University is a world-renowned Christian university located in Tulsa, Oklahoma. Founded in 1963, ORU serves students from 49 states and over 50 countries, representing over 40 denominations. Offering 64 undergraduate majors, 14 master's programs and two doctoral degrees, plus NCAA Division I athletics, ORU actively engages students to hear God's voice, excel in academics and go impact their world. For more information about ORU, visit http://www.oru.edu.
###