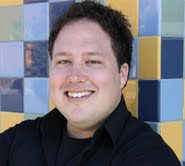 San Diego, CA (PRWEB) February 09, 2012
Thunder SEO, an online marketing agency in San Diego, California, announces their SEO Strategist and Business Developer, Gary Magnone, has been selected to speak at the Search Marketing Expo SMX West 2012 conference. The topic Magnone will be speaking on is "The 'New' Killer Content".
"The 'New' Killer Content" panel will take place on day three of SMX West. The panel will be moderated by the co chair of SMX West, Chris Sherman, who is also Executive Editor of Search Engine Land. Other speakers in the panel will include: Heather Lloyd-Martin, President and CEO of SuccessWorks, Shari Thurow, Founder and SEO Director of Omni Marketing Interactive, and John Wuebben, CEO of Content Launch. The speakers will be discussing the impact Google's Panda update has made on web content and teaching techniques that will help in creating unique, quality content online.
"Speakers like Gary and the deep insights and tactics they willingly share is one of the key reasons we believe our SMX events are the premiere conferences in the industry," said Sherman. "It's the quality and usefulness of the information presented that's so valuable to our attendees."
"It's an honor for me to be speaking at SMX West," said Magnone. "The sharing and learning that goes on between speakers and attendees is such a valuable experience, and I'm really looking forward to being a part of it."
SMX West will take place in San Jose, California, February 28 - March 1, 2012 at the San Jose McEnery Convention Center. Over 130 of the world's most knowledgeable search marketers will be presenting at SMX West, including Magnone, as well as his colleagues, Monique Pouget, Senior SEO and Social Media Strategist at Thunder SEO, and Max Thomas, President and Founder of Thunder SEO.
Boiler Plate: Founded in 2007 in San Diego, CA, Thunder SEO supports clients with innovative and results-driven online marketing solutions integrating social media, content optimization and promotion, link building strategies and implementation, local search and mobile marketing, online promotions and sweepstakes, public relations and online reputation management. Thunder SEO is located at 2920 North Park Way, San Diego, CA 92104. For more information on Thunder SEO, call (619) 618-2396 or visit them online at http://www.thunderseo.com/.
###