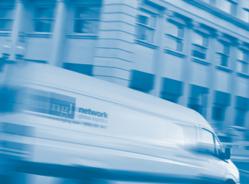 Shadowmatch is so easy to use and I love that the results are instant
Dallas, Texas (PRWEB) February 10, 2012
One of the latest PeopleSync success stories is Network Global Logistics. Shadowmatch has helped NGL assemble the most impressive talent in the air courier and logistics businesses. Though the company has only been using Shadowmatch since 2011, NGL has shown across the board improvement in team building, employee development, employee retention and time to recruit.
"While the best and brightest tend to gravitate toward industry leaders and innovators like NGL, we can't take all the credit," said Scott Riddle, NGL President and Chief Operating Officer. "One of the keys to our success is the amazing ability of PeopleSync to help us hire and groom the best people. Shadowmatch helps us determine what makes our top performers successful, and then match candidates to our environment, culture and performance benchmarks."
Using Shadowmatch, NGL has been able to enhance the company's overall performance, and the performance of its individual employees, while reducing hiring costs and retaining valued employees.
"Shadowmatch is so easy to use," said Maureen Schilling, Senior HR Business Partner. "And I love that the results are instant. Being able to email the candidate, have them take the assessment, and get everything emailed out to the manager before lunch is priceless."
"But what really sets Shadowmatch apart from competitors is the ability to compare candidates against a benchmark of top performers," said Schilling "This is key. In positions such as sales, customer service and management, there are key indicators that we want to focus on, and Shadowmatch makes that easy and convenient."
"NGL is one of our greatest examples of a company that 'gets' how sophisticated technology and knowledge of people and skill sets can help a company perform optimally," said Adrian Wood, VP of Business Development for PeopleSync. "When we look at how NGL has out-performed its competition and how it has increased its revenues, we know it's a validation of our unique services and a testament to a great partnership. When you put the best people into an operation like NGL, the outcome is entirely predictable."
About PeopleSync
PeopleSync, based in Dallas, Texas, provides the internationally acclaimed Shadowmatch® behavioral benchmarking system to enable strategic services that provide value in team building, employee development, hiring and redeployment by addressing the challenges of contextual fit in the workplace.
For more information about PeopleSync, please contact Adrian Wood, Vice President, Business Development at adrian.wood(at)peoplesync(dot)com Phone: 972-588-3365 Or visit http://www.peoplesync.com.
About Network Global Logistics
Network Global Logistics is a leader in service parts logistics, managing some of the most complex supply chains in the world. It provides global time-critical transportation services, warehousing, order fulfillment, manufacturing support, transportation management and complete supply chain services.
Established in 1971 as the first air courier company, Network Global Logistics is a single-source solution for all critical warehousing and transportation needs - including end-to-end visibility and 24/7/365 service.
For more information about NGL, please contact Bill Hale, Vice President, Sales and Marketing, Network Global Logistics at bhale(at)nglog(dot)com or call 866-938-1870. Or visit http://www.nglog.com.
###