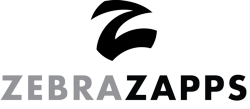 Minneapolis, MN (PRWEB) February 09, 2012
Allen Interactions, a perpetual award-winning provider of custom e-learning and blended learning solutions, will hold several hands-on sessions and exhibit its new authoring and publishing platform, ZebraZapps, at Training Magazine's 35th Annual Training 2012 Conference & Expo next week, February 13-15, in Atlanta, Georgia.
This three-day conference will welcome more than 2,000 attendees and 90 exhibitors who work in training assessment, development, ROI, measurement, evaluation, management and design.
ZebraZapps – Authoring Tool Sessions
Allen Interactions will hold two Build-a-Course sessions at Training 2012 next week, where attendees will put theory into action through hands-on, development activities using a wide variety of authoring tools. Allen Interactions' sessions will focus on creating engaging simulations and sophisticated answer-judging e-learning interactions using the new cloud-based authoring and publishing platform, ZebraZapps. With ZebraZapps, everyone can create and deploy e-learning and interactive multimedia quickly and easily, and in a way that nothing else can.
To close out the conference, Allen Interactions is holding a three-hour hands-on clinic, Creating Interactive e-Learning, facilitated by Ethan Edwards, Allen Interactions' chief instructional strategist. In this clinic, registrants will learn a new design methodology for creating effective e-learning applications and apply this methodology by building an interactive e-learning application in ZebraZapps.
Allen Interactions is currently offering a no-obligation 60-day free trial of ZebraZapps, so users can begin creating applications with ease. No sacrificing interactivity, media, or logic. At the end of the 60-day trial, subscriptions start at only $8.99 a month. Learn more about ZebraZapps by reading Joe Ganci's review, Toolkit: ZebraZapps is Ready!
In addition to ZebraZapps sessions, Lisa Stortz, strategic relationship manager, Allen Interactions, will present: Build Once, Train Many: Setting the Strategy for MultiModal Content.
About Training Magazine and Training Conference & Expo
Produced by Training Magazine and Lakewood Media Group LLC, the 35th Annual Training 2012 Conference and Expo has long showcased the best in training and skill-building training content.
Training Magazine is written for training, learning and performance professionals and has been the preeminent voice in the training industry for more than 45 years. Learn more at TrainingMag.com and TrainingMagEvents.com.
About Allen Interactions
Allen Interactions is an internationally-acclaimed company delivering improved performance through powerful learning experiences. For nearly 20 years, Allen Interactions has designed and developed custom e-learning and blended learning solutions to address the widely varied performance goals of leading organizations. Allen Interactions has deep experience and expertise in instructional design, technology, creativity, process, and project management to consistently achieve positive business impact.
In addition to its service offerings, in 2011, Allen Interactions launched a revolutionary authoring and publishing platform, ZebraZapps, which allows developers and non-programmers to create rich interactive media applications easily and quickly, as well as share, publish, and sell objects or entire applications.
For more information visit: alleninteractions.com.
###