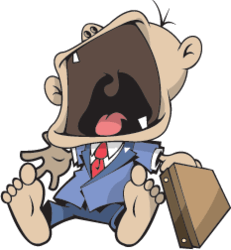 St. Petersburg, FL (PRWEB) February 09, 2012
The recent civil unrest in Egypt and Syria has travelers concerned whether travel insurance will allow them to cancel their upcoming trip. According to Squaremouth.com, a site for comparing and purchasing travel insurance, most policies will not offer cancellation coverage for a riot or civil unrest. "In this type of situation, the only cancellation coverage available would be a policy with Cancel for Any Reason," explains Chris Harvey, CEO of Squaremouth. "However, if someone has already begun traveling, some policies will offer protection to evacuate them out of the country."
"The United States warns U.S. citizens against travel to Syria and recommends that U.S. citizens in Syria depart immediately," advises the U.S. Department of State. All official U.S. embassy personal and family have left Syria due to the violence and a deteriorating security situation.
If someone has recently booked a trip and wants the ability to choose whether they travel, Cancel for Any Reason is an upgrade benefit that allows them to cancel their trip without an explanation. Travelers will receive a refund up to 75 percent of the trip cost, however, they must purchase the travel insurance policy within 14-30 days of the initial deposit.
If someone is currently traveling in Egypt or Syria, they should check their travel insurance policy to see if Non-Medical Evacuation coverage is available. "Non-Medical Evacuation is specifically designed for this type of situation and covers the cost of transporting the traveler from a place of danger to a nearby place of safety," explains Harvey. This benefit is available in policies provided by HCC Medical Insurance Services, IMG, MH Ross, Seven Corners, Travel Guard, Travel Insured and Travel Safe.
Travelers overseas may also be able to find coverage under the Travel Delay and Missed Connection benefits. Travel Delay will reimburse the cost of lodging, food and local transportation during the delay, while Missed Connection will reimburse the cost of catching up to the trip if the delay causes a missed departure.
Squaremouth has compiled a list of official travel insurance provider statements regarding the civil unrest in Egypt and Syria here: http://blogs.squaremouth.com/travel-advice/insurance-provider-statements-on-unrest-in-egypt-and-syria/
About Squaremouth
Squaremouth is America's fastest growing travel insurance comparison site, helping customers instantly quote, compare and buy policies from every major carrier. Squaremouth has web sites in the US and UK, and an extensive network of partner sites worldwide. The company is headquartered in St. Petersburg, FL., with offices in Fort Wayne, IN. Visit Squaremouth.com or Squaremouth.co.uk.
About our Zero Complaint Guarantee
The cornerstone of our commitment to customers is Squaremouth's guarantee to remove any company from our website if there is a customer complaint that cannot be resolved to our satisfaction. Squaremouth offers the broadest selection of insurance with an emphasis on quality and follow-up care in companies featured. We also factor in independent evaluation from the insurance industry watchdog AM Best.
Squaremouth offers products from the following travel insurance carriers:
Air Ambulance Card, CSA Travel Protection, Global Alert Admin, Global Rescue, Global Underwriters, HCC, HTH Worldwide, IMG, ITravelInsured, Medex, Medjet Assist, MH Ross, On Call International, Seven Corners, Travel Guard, Travel Insurance Services, Travel Insured, Travelers Liberty, Travelex, TravelSafe and USA Assist.
AVAILABLE TOPIC EXPERT:
Chris Harvey
charvey(at)squaremouth(dot)com
Toll-free (800) 240-0369
Direct (727) 490-5802
U.S. travel insurance - http://www.squaremouth.com
U.K. travel insurance - http://www.squaremouth.co.uk
###