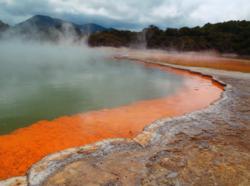 This search is about uncovering New Zealand's most incredible and fun experiences that don't cost the Earth
(PRWEB) February 14, 2012
Hot on the heels of their most recent Fiverr campaign (100 'crowdsourced' ads from the Fiverr.com community), Lucky Rentals is adding value to the digital space for the budget traveller.
Forget tacky money traps, this search is about uncovering New Zealand's most incredible and fun experiences that don't cost the Earth. At this very moment they're out hunting for the top 50 things to do in New Zealand for $50 and under.
The Lucky team are working their way across the country searching for the cheapest and most interesting things to do in New Zealand. They've found the best hidden spots and local gems by driving off the beaten track. And, best of all, their adventures will be documented for us all to see on their blog.
Jenna, a (lucky) Lucky Rentals employee from Canada, is the first of the team to start the quest for affordable adventures. She's been surfing in Raglan, swimming in the hidden hot pools of Kerosene Creek and even found a sneaky trick to seeing the views from Auckland's Sky Tower for a quarter of the price.
50 things to do for under $50 is Lucky's way of giving travellers all the information they need to experience the best New Zealand has to offer. Head to their blog to experience the adventure first-hand through photos, videos and tips from life on the road.
Lucky Rentals was founded in 2010 to provide backpackers with New Zealand's cheapest campervan rates. They guarantee the lowest cost campervans in the country, beating any other quote by 6%. Meaning travellers can spend their money on adventures, not expensive campervans.
###