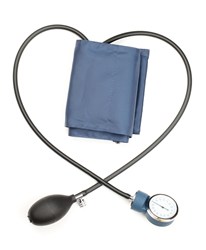 Get effective treatment for High Blood Pressure and High Cholesterol from OnlineClinic
London, UK (PRWEB UK) 11 February 2012
It is now possible to get effective treatment for high blood pressure and high cholesterol from OnlineClinic. The addition of these new categories means that the company can now provide information and treatments for fifteen different medical and lifestyle conditions to help their patients stay in optimum health.
High Cholesterol
High cholesterol is a problem for many people in the UK and it has the potential to cause a number of serious health complications, including coronary heart disease and atherosclerosis. People who have been diagnosed with high cholesterol will usually be instructed to make a number of lifestyle and dietary changes to minimise the risk of the development of health problems. There are also prescription medications available if these changes are not successful, such as Simvastatin, which is now available at OnlineClinic.
HIgh Blood Pressure
High blood pressure, which is also known as hypertension, is unfortunately very common among adults in the UK, affecting millions of people. It is a potentially fatal condition as it can cause very serious cardiovascular and kidney problems. It is known as the "silent killer" because it is possible for people to be unaware that they are affected. In addition to changes to lifestyle and diet that are usually recommended, prescription medications are often prescribed to help manage the condition. A range of these medications are available to those diagnosed with high blood pressure at OnlineClinic. These now include Ramipril, Lisinopril, Bendroflumethiazide and Amlodipine.
Company Information
OnlineClinic.co.uk offers prescription treatments for a number of common healthcare problems including men's and women's health problems, sexual health, obesity, smoking, travel treatments and general lifestyle health. Because OnlineClinic.co.uk specialise in treating sensitive conditions, they offer a simple yet discreet online consultation service with a registered doctor. Patients can complete their private consultation and receive their medication the following day via secure courier.
For more details, visit the website or contact OnlineClinic on 020 7084 7593 or via email on enquiry(at)onlineclinic(dot)co(dot)uk.
OnlineClinic is a brand name of Hexpress Healthcare Ltd, 138 – 140 Mitcham Road, London SW17 9NH, United Kingdom. Phone: 020 7084 7060.