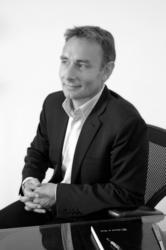 We won a place on this prestigious list because small businesses hate being ripped off by the old grey giant utilities.
London (PRWEB UK) 9 February 2012
XLN Telecom, the London-based provider of services to small businesses, is the fastest growing telecoms company in the UK according to new research. XLN ranked #24 in the Sunday Times Deloitte Buyout Track 100 which ranks the 100 private-equity backed companies with the fastest growing profits in 2012 and is the highest ranked telecoms company in the study.
For the second year running, XLN has had phenomenal growth, as it expands beyond its discount phone line and broadband roots to provide small businesses with low cost card processing, energy, mobile and Voice over IP phone systems.
Christian Nellemann, founder and Group CEO said: "We won a place on this prestigious list because small businesses hate being ripped off by the old grey giant utilities. We give business owners fast and efficient service at low prices which is why 130,000 have left other providers and joined XLN. We have a dedicated and enthusiastic team who understand the pressures small business owners face and who want to help them. With our new services we are looking to expand our mission to help small businesses in the UK save money."
Over a difficult 2 years for the economy, an increase in sales and reduced costs meant profits for XLN rose by 62% a year from £4.5m in 2009 to £11.8m in 2011.
ECI Partners, a leading UK mid-market private equity firm, invested in XLN alongside management, acquiring a majority stake from Zeus Private Equity. The additional investment from ECI gives XLN considerable financial resources to act as a key consolidator in its market.
For more details and interviews please contact:
Barney Jones on 020 7793 2778
About XLN Group
XLN is the small business specialist. XLN Ltd. was founded by Christian Nellemann in 2002 as XLN Telecom. It is located in London, United Kingdom and supplies business phone lines and business broadband to more than 130,000 customers. Deregulation of the UK Telecom's industry enabled XLN to offer an alternative phone service to BT™ at a considerably lower cost. XLN's founder and CEO was first recognised as Ernst & Young's Entrepreneur of the Year in 2006 for Technology and Communication, winning again in 2010. XLN has also been a National Business Awards Finalist for 5 years: 2004, 2005, 2006, 2009 and 2010.
In 2007 and 2008, XLN was ranked on the Sunday Times Tech Track 100 survey of the 100 fastest growing technology companies in the UK and in 2011 was listed as #6 in the Sunday Times Buyout Track 100 and #84 in the Sunday Times Profit Track. In 2010 and 2011 XLN also won British Venture Capital Association (BVCA) awards for 'Best Private Equity Backed Management Team'.
More details at: http://www.xln.co.uk
About ECI Partners
Originally founded in 1976 as Equity Capital for Industry, ECI is one of the longest established private equity groups in the UK. With offices in Manchester and London, and a team of 21 dedicated professionals, ECI specialises in buyouts, buy-ins and development capital deals of £10 million to £150 million. ECI is owned by its team and manages private equity funds with a capital base of over £880 million and has provided funds for over 250 companies. In December 2008 ECI raised ECI 9, a £437 million fund and ECI's ninth buyout fund. This fund exceeded the original £400m target in just three months with over 90% of the capital being committed by existing ECI investors.
ECI's other notable investments in the Software and IT Services sector include Ascribe, Clinisys, ClarityBlue, GK Communications, Language Line, MM Group, NCC, OSI and Guardian iT.
###