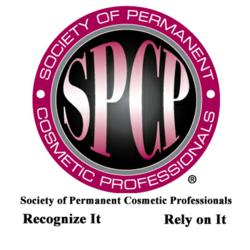 I want to let everyone know how helpful the members have been to me. They have supported me since I attended my first event. They are so willing to share their knowledge.
Des Plaines, IL (PRWEB) February 16, 2012
The Society of Permanent Cosmetics Professionals hosts the 21st Annual Spring Convention in Albuquerque, New Mexico on March 17-19, 2012 at the Hyatt Regency Albuquerque. The SPCP will present a lineup of speakers and topics including permanent cosmetic eyeliner services for alopecia clients and providing proper infection control. An industry leader will show a demonstration of beautiful permanent lip color. Restoring damaged skin by camouflage is an essential class for every technician.
The Society of Permanent Cosmetic Professionals (SPCP) is the largest non-profit organization for the permanent cosmetic industry that is owned, operated and controlled by the domestic and international members since its inception in 1990. The SPCP provides industry certification (CPCP), distributes the SPCP Quarterly, maintains annual CD membership directory, provides educational events and materials, and actively supports fair industry legislation. As is standard at the SPCP conventions, the Train the Trainer class will be offered before the main event on Wednesday and Thursday March 14-15, 2012. Additional pre-convention classes are available on Friday March 16, in bloodborne pathogens standards as well as a specialty class on camouflage- restoring damaged skin. Speakers will educate attendees on natural-appearing brows for men and eyeliner enhancements for clients with alopecia. An attorney will present on standards of care from a legal perspective as this proves to be very beneficial for technicians. The SPCP is pleased to have a presentation on infection control to prevent cross contamination. A well-known proprietor will wow the attendees with tips on producing big results with low cost branding. Facial morphology and makeup design for different face shapes is an essential topic that will be covered. A subject matter expert will provide tips and tricks to provide luscious lips to enhance women's lives.
Albuquerque remains a top draw for experiencing the rich culture and history of the great southwest. Do not forget to bring shades because the sun shines 310 days a year in Albuquerque.
Take time to shop for authentic Native American jewelry, try hot air ballooning or explore the museums. Several local attractions include: Petroglyphs National Monument and Sandia Peak Mountains Atomic Museum as well as the beautiful Anderson-Abruzzo Balloon Museum. Take advantage of the Fine Arts District Historic Old Town and learn more about the Hispanic Cultural Center and Indian Pueblo Cultural Center.
By popular demand, the SPCP is presenting two of the industry's main permanent cosmetic procedures, with a demonstration of lip procedures with tips on how to master technique, as well as how to create the perfect natural brow on a male. Train the Trainer will be offered along with an additional Bloodborne Pathogens Standard class and a specialty camouflage class. As always, members can become certified through the SPCP during this event, as the CPCP exam will be offered on Saturday, March 17, for those registered in advance.
The "Fiesta" themed spring event will be hosted at the southwestern themed New Mexico Hyatt Regency Albuquerque in beautiful downtown. Help support the SPCP by staying at the Conference hotel where in room spa services are available. So plan a trip to Albuquerque on March 17-19 to get continuing education and to take in all the wonderful attractions and beautiful sunsets this historic city has to offer.
Conference Dates: March 17-19 2012
Hyatt Regency Albuquerque
330 Tijeras NW Albuquerque, NM 87102
Rooms available for $129 per night plus tax.
Additional Rooms Available:
DoubleTree by Hilton Hotel Albuquerque
201 Marquette Ave NW
+1-800-585-5058
For complete details and registration information visit: http://www.spcp.org/conventi.htm
About The Society of Permanent Cosmetic Professionals.
The Society of Permanent Cosmetic Professionals was founded in 1990 and is the largest non-profit professional association in the United States and internationally for the permanent cosmetics industry, also known as permanent makeup. The SPCP is dedicated to promoting permanent makeup safety, excellence, and professional standards by providing education, certification, and industry guidelines.
If you'd like more information about this topic, or to schedule an interview with Kate Ciampi, CPCP, please call the SPCP at 847-635-1330 or email spcp-admin(at)comcast(dot)net.
###