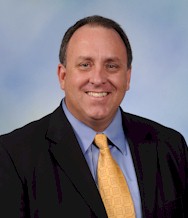 VillaDirect continues to grow with the appointment of another experienced professional.
Orlando, Florida (PRWEB) February 13, 2012
VillaDirect Vacation Homes, the leader in Central Florida vacation home rentals, announced today that Jeff Chase has been appointed to the position of Vice President Business Development. Chase brings over 25 years experience to VillaDirect in leadership roles with in the Central Florida tourism industry, 15 years of which have been focused specifically on leading vacation rental industry public awareness and growth.
In addition to Mr. Chase's new position with VillaDirect, he serves on several key industry related tourism positions including Vice Chair of the Kissimmee Convention & Visitors Bureau (CVB) Marketing Advisor Committee, Secretary and past Executive Director of the Central Florida Vacation Rental Managers Association (CFVRMA), the Osceola Resort Area Council (ORAC), and Central Florida Hotel & Lodging Association (CFHLA) Government Affairs Committee.
Steve Hardman, CEO of VillaDirect said, "We're delighted that Jeff has agreed to join our organization at this key period in our continued success. VillaDirect has accelerated its growth through 2010 and 2011 as the economy has improved and Jeff's involvement with the senior executive team enables the company to target new market areas, allowing us to expand even faster. At the same time, Jeff's wealth of experience and industry contacts allows VillaDirect to become more involved and to give back to the community we work within."
About VillaDirect Vacation Homes
VillaDirect Vacation Homes is the most popular vacation home rental company in central Florida, welcoming over 50,000 guests to the homes it manages each season. VillaDirect is an affiliate of the Vacation Rental Home Connections, a part of the Disney Ticket Network and an active member of many industry bodies that promote and set standards for vacation rentals in the US and central Florida. The company was established in 1998 and offers the widest choice of quality accommodations to guests from a choice of over 350 privately owned pool homes, condos and townhomes - all within easy reach of Walt Disney World Resort and other area attractions. Unlike many companies, VillaDirect offers properties that will fit every family's needs or budget, from value-for-money units to 7 bedroom estate homes. For more information, please visit the VillaDirect website or call (877) 259-9908 (toll free USA and Canada).
###