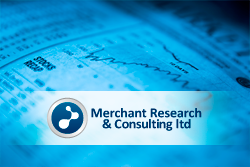 London, UK (PRWEB) February 09, 2012
The market for silicon is now heading towards sustainable growth. Europe remains the major marketplace for the material while Asia-Pacific with China as the leader is claimed to have the fastest developing silicon industry. China supplies today around 66.7% of total volume and Russia holds the second place with 8.8% market share. According to market projections the global silicon market will reach the index of 4,5 mln tonnes in the nearest future.
In terms of end-use drivers, metallurgy retains the key position as silicon application market followed by chemicals application fields. However the major silicon manufacturers look ahead at the booming 3G phones, mobile PCs, set-top boxes markets which are sure to provide for future silicon production and trade volume rise.
Detailed analytical research of the silicon market and its future is provided by the new market research report "Silicon Market Review." The report is a thorough research of the past and present market landscape, and future forecasts up to 2017. It offers an insightful examination of the global, regional and by-country silicon markets.
The report covers a key silicon market data such as market statistics on production and consumption, supply and demand, prices and trade developments. Profiles of key marketers are reviewed along with the competitive landscape. Future projections show the awaited trends, volumes and prices, opportunities and hurdles.
Report Details:
Silicon Market Review
Published: January, 2012
Pages: 70
http://mcgroup.co.uk/researches/silicon
Report Contents:
DISCLAIMER
RESEARCH METHODOLOGY
1. WORLD SILICON MARKET
1.1. Silicon in Global Industry
1.2. Silicon Market Overview
1.3. Silicon Prices
2. NORTH AMERICAN MARKET OF SILICON
2.1. USA
2.2. Canada
3. LATIN AMERICAN MARKET OF SILICON
3.1. Brazil
3.2. Venezuela
4. EUROPEAN MARKET OF SILICON
4.1. European Union Market of Silicon
4.1.1. France
4.1.2. Iceland
4.1.3. Norway
4.2. CIS Market of Silicon
4.2.1 Russia
4.2.2. Ukraine
5. ASIAN MARKET OF SILICON
5.1. China
5.2. India
6. AFRICAN MARKET OF SILICON
6.1. South Africa
7. FUTURE OUTLOOK (2012-2016)
LIST OF TABLES
Monthly market monitoring service for silicon is also available.
The report on silicon has been worked out by Merchant Research & Consulting Ltd, an internationally recognized market research agency, specializing in chemical industry. "Silicon Market Review" is presented within the catalogue "Metals," which also includes researches of Aluminum, Beryllium, Copper, Iron and Steel, Lead, Magnesium, Mercury, Silver, Titanium, Zinc markets.
# # #