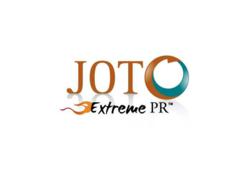 Anyone attacking your reputation is trying to destroy your relations with your public so you cannot operate well in business
Tampa Bay, FL. (PRWEB) February 13, 2012
Lady Gaga's got a new gig. Harnessing her powerful influence, she has teamed up with some of the world's best and brightest to launch the Born This Way Foundation, a campaign designed to inspire responsible digital media and combat damaging and even dangerous cyber bullies.
The nonprofit, supported by partners such as the Harvard Graduate School of Education, is raising awareness about the abuses and misuses of digital media -- an increasingly serious issue that harms individuals and cripples companies daily, according to Karla Jo Helms, CEO of JoTo Extreme PR, a public relations firm based in Clearwater, Florida.
"As digital media has evolved, corporate cyber harassment practices have become more stealthy and serious," Helms says. "Anyone attacking your reputation is trying to destroy your relations with your public so you cannot operate well in business. At JoTo Extreme PR, our goal is to help businesses do whatever it takes to reduce their likelihood of being victimized, while providing ways for dealing with cyber harassment should it ever strike."
Cyber harassment comprises everything from libel and slander to defamation and even whispering campaigns (malicious rumors spread about a certain company without revealing the rumors' source). There are natural laws that govern handling such negative publicity, and these laws are often counter to how we typically operate on a one-to-one basis, Helms says.
Corporate bullying is a growing problem. Web sites are specifically set up to promote Corporate Cyber Bullying such as customer complaint sites and "rip off" reports. These sites create a forum for individuals to pose as a customer or victim of the company for the purpose of publishing material that defames or ridicules the company or individuals within a company.(1) In many cases, the company has done nothing wrong but the attacker is simply doing it to get attention or for kicks, and unfortunately, it's usually companies that doing well that get attacked."
Helms advises businesses to follow simple rules for dealing with cyber attacks:
(1) Save all cyber-attack evidence in the event that it escalates or is harmful enough for legal defense.
(2) Don't retaliate or react. Avoid getting misemotional and egging the cyber harasser on into a prolonged cycle of aggression.
(3) Immediately disengage from the abuse (don't fall into the trap of letting productivity decrease because you are dealing with a problem such as cyber harassment).
(4) Reach out to a pro for help – do what you do best and let the crisis management pros do what they do best.
With the right PR campaign, a company can actually emerge stronger and better from the cyber attack experience. A PR firm experienced with coaching clients on cyber harassment challenges can really be an ally. For more information on JoTo Extreme PR, visit http://www.jotopr.com
Find JoTo Extreme PR on Facebook: http://www.facebook.com/jotoextremepr
Follow JoTo Extreme PR on Twitter: @extremepr and @jotopr
About JoTo Extreme PR
JoTo Extreme PR is a Florida-based public relations agency founded by PR veterans Karla Jo Helms and Diane D. Stein. Catering specifically to entrepreneurs, JoTo Extreme PR blends traditional approaches with the latest technology to deliver the best advantages of both worlds. The agency excels in strategic planning, leading a fully integrated program designed to optimize communication, improve return on investment (ROI) and expand business opportunities. The firm specializes in crisis management public relations. Visit http://www.jotopr.com
(1) Cottle, Kyla.CyberBullying Against Corporations. 212articles. November 18, 2010 .http://www.212articles.com/Cyber-Bullying-against-Corporations/.
###