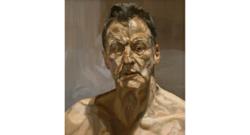 Lucian Freud inspires the world with his insightful, extraordinary portraits, and the National Portrait Gallery has given us a once-in-a-lifetime chance to see his work
(PRWEB) February 09, 2012
The last work of the late Lucian Freud goes on show for the first time at London's National Portrait Gallery as a countdown event for the London 2012 Festival.
The most ambitious exhibition of the artist's work for ten years, Lucian Freud Portraits will provide an opportunity for visitors to see some of his most important portraits between 9 February and 27 May.
The exhibition will feature Portrait of the Hound 2011, the unfinished painting on which the artist was still working until shortly before his death on 20 July 2011.
Ruth Mackenzie, Cultural Olympiad and London 2012 Festival Director said: 'Lucian Freud inspires the world with his insightful, extraordinary portraits, and the National Portrait Gallery has given us a once-in-a-lifetime chance to see his work.
'This exhibition is a countdown event to the London 2012 Festival. It provides a great taste of what's to come during the twelve-week nationwide celebration that begins on 21 June'.
Lucian Freud Portraits is the result of many years' planning by the Gallery, in close partnership with the late Lucian Freud. Curated by Sarah Howgate, the National Portrait Gallery's Curator of Contemporary Portraits, the exhibition includes iconic and rarely-seen portraits of the artist's lovers, friends and family.
Sandy Nairne, Director of the National Portrait Gallery, London, says: 'The National Portrait Gallery is delighted to bring together so many outstanding portraits created by one of the great artists of our time.'
The UK-wide London 2012 Festival will bring leading artists from all over the world together to celebrate London 2012 through dance, music, theatre, the visual arts, fashion, film and digital innovation.
Find out more about tickets for the exhibition
For further information please contact the London 2012 Press Office.
###