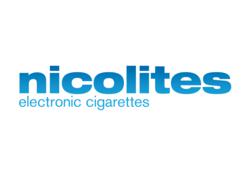 "Our aim is to highlight the benefits of electronic cigarettes as a viable alternative to traditional smoking" - Nikhil Nathwani, Managing Director
(PRWEB UK) 9 February 2012
The management team at Nicolites have expressed concern over a recent survey that has revealed that the majority of smokers looking to quit the habit in the New Year will be likely to give up giving up after just six weeks.
The 2012 Interflora New Year's Resolution Survey, which questioned over 700 individuals about their personal goals and resolutions for the coming year, has found that 9% of respondents were intending to stop smoking as of January 1st – but further figures have revealed that a shocking 80% of these quitters are likely to turn back to cigarettes by mid-February.
Nikhil Nathwani, Managing Director at Nicolites, believes that smokers should be made more aware of the alternatives available to them if they are to improve their health and wellbeing.
"We know that the temptation is too great for many smokers, and that's why they feel they have to turn back to cigarettes after such a short period of time," Nikhil explains.
"Our aim is to highlight the benefits of electronic cigarettes as a viable alternative to traditional smoking. We believe that if there was a greater awareness of these kinds of products it would encourage smokers to try to substitute their cigarettes for a healthier alternative as well as trying the existing cessation methods available to them, allowing them to discover something that really works for them in the long-term."
Nicolites is now the leading and most widely available brand of electronic cigarette in the UK; they have formed business partnerships with many of the largest retailers to bring these wonderful innovations right on to the doorstep of every person in the country. Established in late 2007, Nicolites has grown into a multi-million pound company with international distribution networks and continues to grow at a phenomenal rate.
###