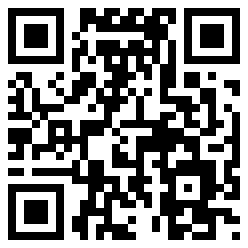 (PRWEB) February 11, 2012
Couples should celebrate more than just Valentine's Day next week; marriage week is February 7-14th and in honor of the institution Dr. Bonnie Eaker Weil has tips for both singles and couples on how to fall in love and stay in love.

Learn the proper skills and dialogue. Dr. Bonnie has developed a method of communication called Smart Heart Skills and Dialogue.This provides a safe place where each person can feel comfortable talking about their fears and frustrations. "These types of habits can be the glue that helps to create passion in a relationship, even during and spite of disagreements and conflict," says Dr. Bonnie. She uses it as a way to help couples move beyond the anger and blame that typically is placed when an argument or disagreement comes to a stalemate.
Recreate the "falling in love" chemicals. The "cuddle hormone" Oxytocin is what people feel when they fall in love - it's what bonds people to their partners and makes them feel safe and cared for. Something as simple as a 30 second kiss releases Oxytocin recreates that bond and is a guaranteed tension reducer. In the book Make Up Don't Break Up, Dr. Bonnie discusses these and other techniques that help keep the spark in a relationship, including the best and most beneficial way to engage in that hug or kiss to make sure couples get the maximum benefits.
Fight fair. In the beginning of a relationship there often isn't any conflict but as things progress and life settles into a routine, it is commonplace for couples to fight; that's not a bad thing observes Dr. Bonnie. Rather, it's how couples fight that makes a difference. Research shows that it's things like tone of voice, words couples use, and whether or not they hear each other out, that contributes to how effective and productive fighting can be.
Utilizing these techniques will help couples sustain, grow, and enjoy their relationships not just for Valentine's Day - but all year!
Dr. Bonnie Eaker Weil, PhD, is also author of the 2010 New York Times Reader's Choice Award-winning book Make Up Don't Break Up with accompanying DVD. Dr. Bonnie counsels couples, singles, and step families. She works with those considering breaking up, people who have committed adultery, and couples who want to strengthen their relationships damaged by resentment or unresolved anger, teaching people to "fight" to increase passion, bring back magic and restore the sizzle. Dr. Bonnie teaches Smart Heart Dialogue along with communication and connection tools, and counsel's families and children.
Named the Best Local Therapist in 2011 by the US Commerce Association and known as "The Adultery Buster" and the "No. 1 Love Expert," she is the best-selling author of other books like Can We Cure and Forgive Adultery?, How Not to (S)mother Your Man and Keep a Woman Happy, and Financial Infidelity: Making Money Sexy.
Dr. Bonnie was named by Psychology Today and NY Magazine as one of America's Best Therapists and is presently featured and available now on the Discovery Health/Oprah Winfrey Network documentary titled "Unfaithful" and A&E on addictions. Find her on Good Morning America's three-day series on NBC's The Today Show, The Oprah Winfrey Show five times, and a four day series on Fox TV regarding dating. She appears frequently on ABC, Fox, CBS and NBC News, The View, 20/20, and CNN; and is often featured in USA Today and the New York Times. Visit Dr. Bonnie at http://www.DoctorBonnie.com.