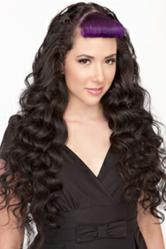 Rachel's tongue-in-cheek advice ensures you and your zombie boyfriend have a happy and safe Valentine's Day.
(PRWEB) February 10, 2012
Everyone knows Valentine's Day is the most romantic time of the year—even zombies! So Rachel Federoff, vice president of Matching for the Millionaire's Club and costar of The Millionaire Matchmaker on Bravo, offers helpful tips at ZombieDating.Wordpress.com to make sure women and their zombie beaux have the best Valentine's Day ever!
Rachel, who starred in the zombie short Deader Living Through Chemistry (2008), knows there are special challenges in dating a zombie. "Try a nice setup of multicolored glow sticks," she advises women who are planning an intimate dinner for two. "Zombies, well, being brainless, have no concept of fire and therefore will end up burning themselves, you, and the whole neighborhood!" Rachel's tips ensure that you—and everyone in a five-mile radius—will have a happy and safe holiday.
Rachel's tongue-in-cheek advice, offered in a straightforward and pragmatic tone, is the perfect antidote to the usual everything-must-be-just-right mania that can sometimes overtake women (and men!) on February 14—and perhaps for the week before. Her tips are a reminder that Valentine's Day is supposed to be fun.
"I knew Rachel would write something hilarious," says Lynn Messina, whose blog, ZombieDating.Wordpress.com, hosts the post. "I knew I wanted to have guest bloggers to mark the release of my book The Girls' Guide to Dating Zombies, and Rachel was the obvious choice. She has an excellent sense of humor, she knows zombies, and she's a dating expert. I was thrilled when she said yes."
Find all of Rachel's great tips for having the perfect Valentine's Day zombie date at zombiedating.wordpress.com on February 13. Other Girls' Guide to Dating Zombies Premiere Week guest bloggers include British GQ sex-advice columnist Anka Radakovich, Zombie Queen of Newbury High author Amanda Ashby, leading dating coach Evan Marc Katz and Breathers author S.G. Browne.
For further information, please contact Felicia Martin at felicia(at)martinpublicity(dot)com.
# # #