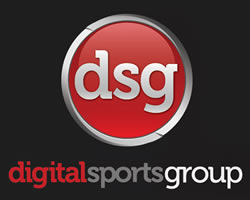 Everyone has an opinion in football and we do love to have a say!
(PRWEB UK) 10 February 2012
DSG through their football news site Football.co.uk today ran a live poll across its multi-million user website to determine who the England fans want as the next England Manager. Football Association chairman David Bernstein admits the next England manager will ideally be English or British but must above all be 'the best person' available. He also stated that the views of fans would be taken into consideration in the decision making process.
Managing Director, Simon Boynton spoke about the software, trends and final results: "Everyone has an opinion in football and we do love to have a say! What has been interesting with this poll has been its ability to pick up the days trends across the social networks such as facebook and twitter. Obviously Redknapp has been the strongest candidate throughout but did lose ground to Mourinho only to himself take ground off other candidates. Partly this was due to himself stating he was 'focused on Tottenham' and evolving clarification from the FA on what they wanted from the next manager."
The results of the Poll which ran from when news broke of Capello resigning until the end of the following day are as follows:
Harry Redknapp: 57%
Stuart Pearce: 5%
Jose Mourinho: 29%
Guus Hiddink: 2%
Neil Warnock: 2%
Other: 3%
Essentially the pole concluded there were two clear front runners commanding 86% of all votes. What happens next is down to Redknapp, Mourinho and the FA but the fans views will influence the decision of The FA.
###